Neighborhood board against expansion of West Oahu landfill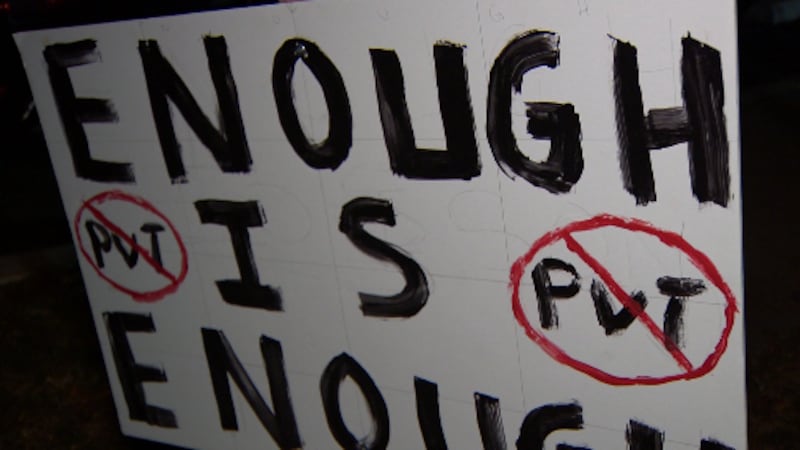 Published: Sep. 4, 2019 at 11:22 PM HST
HONOLULU, Hawaii (HawaiiNewsNow) - The Nanakuli and Maili Neighborhood Board says it opposes the expansion of a private landfill in Leeward Oahu.
The decision came during a special meeting held at the Nanakuli High School cafeteria Wednesday evening.
PVT Integrated Solid Waste Management Facility is Oahu's only landfill for construction and demolition debris.
The company wants to expand their landfill to the other side of Lualualei Naval Road because it says its current landfill is filling up.
Hundreds of residents showed up to testify both for and against the expansion – but an overwhelming amount of people expressed their opposition for it.
"I'm against PVT. I'm against the expansion of PVT. I'm against any landfill here in West Oahu. We here on the west side have sacrificed way too much. We don't need to make more landfills here," said Nanakuli resident Floreen Kaopua.
PVT officials said the draft environmental impact statement lists alternate sites.
However, Vice President of Operations Planning and Permitting said the other locations are still in West Oahu.
"You need to put landfills on the dry side of the island. So almost all the landfills in Hawaii are all on the west side because of the conditions you need to be able to put a landfill in," Steve Joseph said.
Joseph said 80-percent of the company's debris is recycled or reused and it can go into making gas or bio jet fuel and the company is trying to make things more sustainable for the island.
The board will write a recommendation to the city's Department of Planning and Permitting, which is the approving agency for draft EIS.
Copyright 2019 Hawaii News Now. All rights reserved.