Gabbard falls short in qualifying for third Democratic presidential debate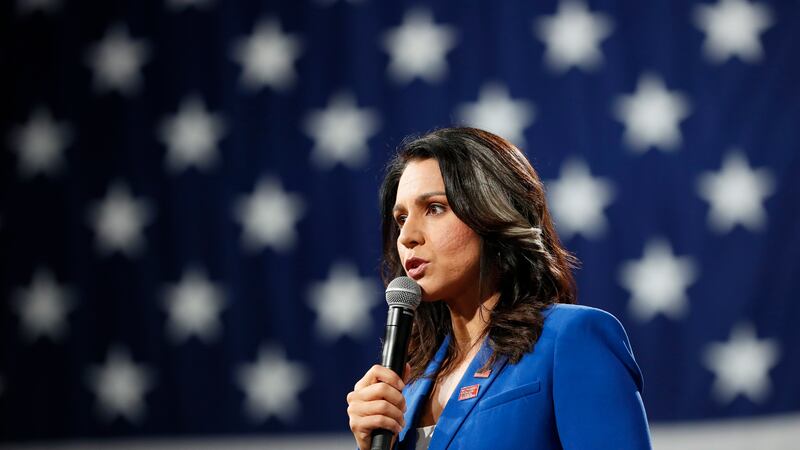 Updated: Aug. 28, 2019 at 3:24 PM HST
HONOLULU, Hawaii (HawaiiNewsNow) - U.S. Rep. Tulsi Gabbard will not be in the next Democratic presidential debate, a campaign spokesperson said.
The deadline to qualify in the third campaign was Wednesday, but she failed to meet the 2% threshold in DNC-approved polls.
Although Gabbard met the 130,000 individual donor mark, the recent polls showed she was lacking the support needed from voters.
Ten candidates — including front-runners former Vice President Joe Biden and U.S. Sen. Bernie Sanders — have qualified for the Sept. 12 debate.
Despite missing the mark, a spokesperson said Gabbard will continue campaigning.
"I would have liked to have been on that stage, but that's not everything and we're gonna find ways to work around it and really focus on bringing our people-powered campaign directly to the people, connecting directly with voters and continuing to do exactly what we have been doing in building and growing the momentum on what we're seeing in the interest and support for the kind of leadership that I seek to bring," Gabbard said, in an interview with CBS News.
After returning from two weeks of active duty service with the National Guard in Indonesia, Gabbard will hit the campaign trail with a stop in Iowa, followed by visits to Georgia and New Hampshire.
Copyright 2019 Hawaii News Now. All rights reserved.