Hawaii scientists fear major coral bleaching as warm ocean temps persist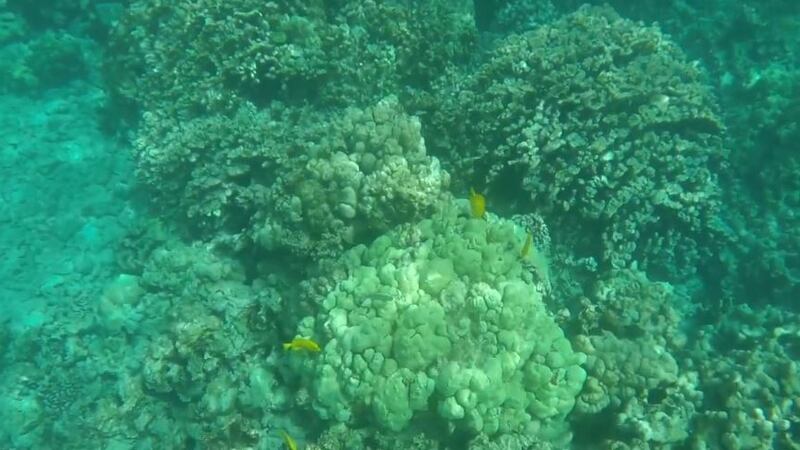 Updated: Aug. 23, 2019 at 12:07 PM HST
HONOLULU, Hawaii (HawaiiNewsNow) - Hawaii's coral reefs appear to be entering a major bleaching event, according to new data from the NOAA Coral Reef Watch program.
Officials said warm ocean temperatures are the major culprit, and the bleaching event could begin within the next two months.
"Ocean temperatures are extremely warm right now across Hawaii," said NOAA scientist Jamison Gove, in a news release.
"They're about 3 degrees warmer than what we typically experience in mid-August. If the ocean continues to warm even further as predicted, we are likely to witness a repeat of unprecedented bleaching events in 2014 and 2015."
State officials said they've already observed coral bleaching off West Hawaii.
Coral bleaching is when normally vibrant-colored colors turn nearly white.
The change happened when corals are stressed by environmental changes, especially temperature increases. Although corals can recover from moderate levels of heat, if the water temperatures are warm for an extended period of time they will die.
Scientists say reducing secondary stress on corals during these bleaching events can improve the chances of coral survival.
That's why NOAA and state conservationists are asking people to follow these tips:
Avoid touching corals or coral reefs while diving, snorkeling or swimming.

Do not stand or rest on corals.

Use reef-safe sunscreens.

Boaters should use mooring buoys or anchor only in sand areas

Keep anchor chains off the reef

Fishermen should reduce or stop their take of herbivores, including parrotfish, surgeonfish and sea urchins.

Take extra precaution to prevent other potential contaminants from getting to the ocean.
To report coral bleaching, click here.
Copyright 2019 Hawaii News Now. All rights reserved.