Huge schools of tilapia crowd near-shore waters on Napali Coast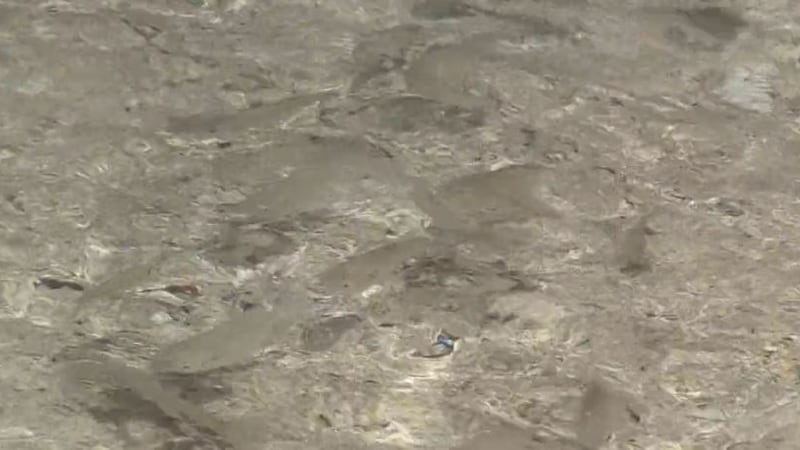 Published: Aug. 8, 2019 at 4:01 PM HST
HONOLULU, Hawaii (HawaiiNewsNow) - The state is trying to figure out how to tackle a black-chin tilapia invasion along near-shore waters on Kauai's Napali Coast.
Officials said large schools of tilapia were reported off the coast over the last two weeks. A state Department of Land and Natural Resources team confirmed the reports in a survey Wednesday.
"After we conducted water sampling, we snorkeled several spots close to the shoreline and soon discovered literally thousands of fish in schools," said Kaili Shayler, a DLNR fish and habitat monitoring coordinator.
"While these might originally be viewed as an introduced species to Hawaii they are definitely in this case an invasive species."
Tilapia are considered mostly a freshwater species, and likely washed into near-shore waters from a ditch system in west Kauai. Experts said the tilapia off the Napali Coast appear to swimming in areas where freshwater flows into the ocean.
The question now: What to do about the fish.
In a news release, DLNR said it plans to take "aggressive steps" to stop the invasive fish from moving into new territory. Shayler said one option would be to catch tilapia with a surround net.
"I consider this an emergency situation. We don't want this species proliferating down the coast. We need to remove them before winter swells make it difficult or impossible to do anything," he said.
Copyright 2019 Hawaii News Now. All rights reserved.