TMT says Canary Islands site is not ready despite Spain's green light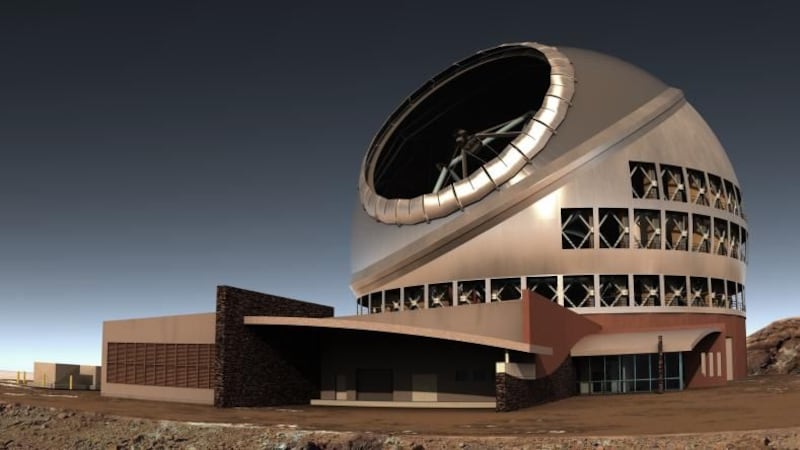 Updated: Jul. 31, 2019 at 8:40 AM HST
HONOLULU, Hawaii (HawaiiNewsNow) - The agency that manages telescopes in the Canary Islands says it's "ready" to support the Thirty Meter Telescope.
Pedro Duque, Spain's minister of science, innovation and universities, said local and national government entities would support TMT if the project cancels its plans for Mauna Kea and opts for its back-up site in the Canary Islands, according to Spanish media reports.
Duque made the announcement in a news conference following a meeting of the Governing Council of the Astrophysical Institute of the Canary Islands.
Native Hawaiian protesters who have blocked access to the summit of Mauna Kea have been pushing for the TMT to go to the Canary Islands.
But so far, telescope officials have said they still prefer to build in Hawaii.
"The site in La Palma is an excellent place for astronomy. We have not had all the regulatory processes complete there and there's no time frame for when so it is not viable in that sense at this time," said Gordon Squires, vice president of external affairs for TMT.
The Canary Islands is an "autonomous community" of Spain. The archipelago in the Atlantic Ocean is home to the Observatorios de Canarias, with telescopes on the islands of Tenerife and La Palma.
U.H. President David Lassner in an exclusive interview with Hawaii News Now maintained his support for TMT despite the uncertainty and anger.
"I do not have any plans to resign. I'm sorry that that's the reaction. I appreciate that people disagree with me on this issue. I will also say a lot of people support me on this issue," he said.
Copyright 2019 Hawaii News Now. All rights reserved.