CEO of farmers market group sees a food self-sufficient future for Hawaii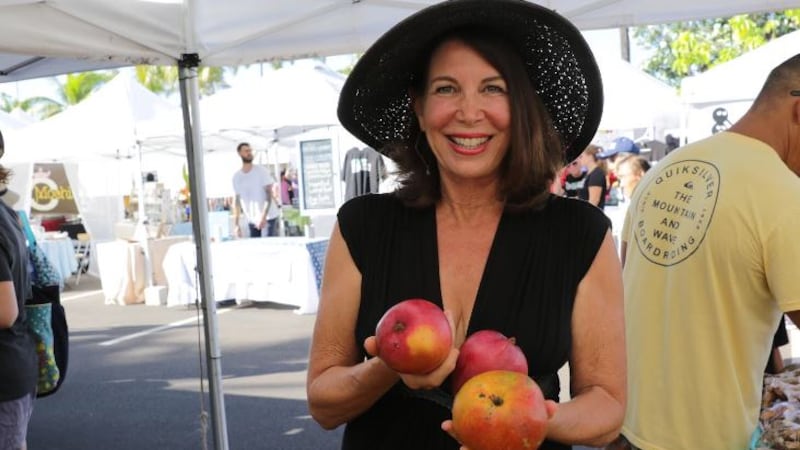 Published: Jul. 30, 2019 at 12:48 PM HST
HONOLULU, Hawaii (HawaiiNewsNow) - The CEO of Oahu-based Farmlovers Markets is trying to change the way people purchase food in Hawaii.
Pamela Boyar has been in the food and agriculture industry for 40 years. Her newest venture: Establishing farmers markets in Kakaako, Haleiwa, Pearlridge, and Kailua that guarantee 100% of their products are locally-grown or produced.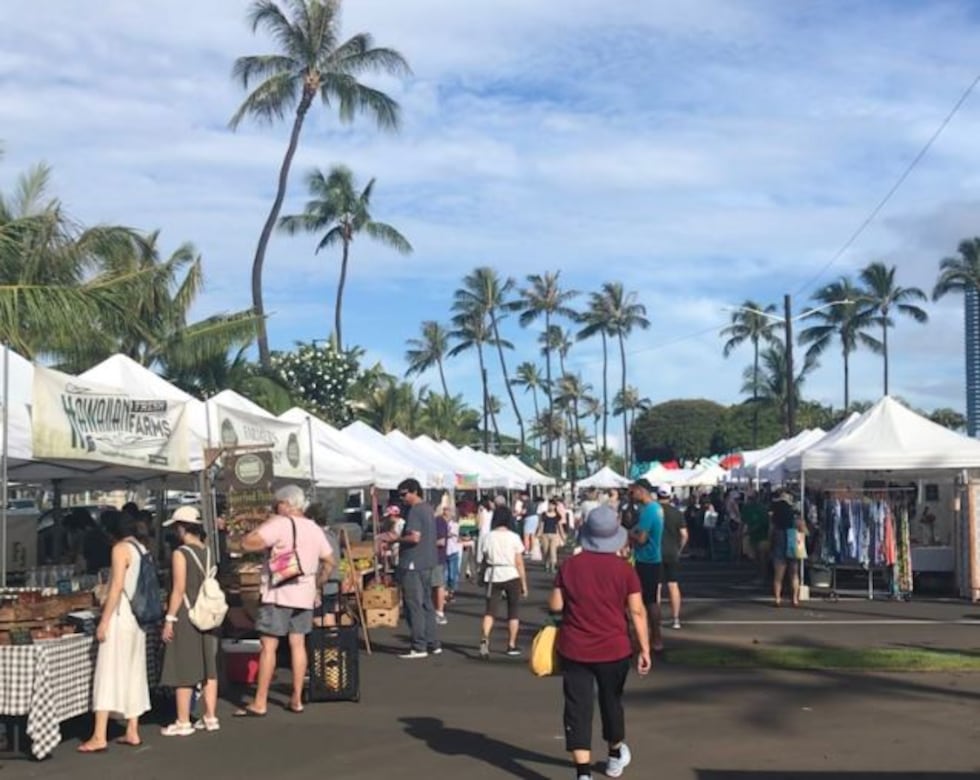 Boyar's interest in food started with a desire to make healthier eating choices. Little did she know that it would lead to a life in the food industry.
"If you want to be a part of the food business, you've got to love it because it takes heart," Boyar said.
In 2006, Boyar moved to Hawaii and quickly noticed that the islands didn't have regulations about the type of food that's sold in farmers markets. She said there are a number of farmers markets on Oahu with vendors selling food that's not locally grown.
With her farmers markets, Boyar decided to change that.
Boyar said she ensures her markets are selling all local foods and products.
Any vendor selling at a Farmlovers market must also be a legal and licensed business, meet all Health Department regulations, and go through product approval with Boyar.
"It's a lot more lucrative for people to buy and resell their produce, but that's not honest business," said Boyar. "I've had vendors bring non-local produce ― one of my most popular vendors ― but I had to ask them to leave because I hold myself and these markets to a very high standard."
Earlier this week, Boyar met with a potential vendor selling fish and chips. She said the food was delicious, but the fish was not locally caught and the fries weren't locally grown potatoes.
Boyar worked with the company to transform the dish to a locally caught fish with local Okinawan sweet potato fries.
"It's never a hard 'no.' I want to help businesses that are just starting out to learn good business practices and ethics," Boyar said.
Also among Boyar's vendors: Surfer's Wife Kitchen. At farmers markets, they sell plant-based "fawaffles" ― a healthy twist on the traditional falafel in waffle form.
"It's a really nice way to see your crowd and see what people like," said Maya Modechay, co-owner.
Boyar said farmers markets are a great way for small businesses to get started and figure out which products work best for consumers.
There's also an opportunity for people to meet farmers and business owners and understand their passion.
She said her ultimate goal is for Hawaii to become food self-sufficient ― and a place where residents know where their food is coming from.
For more information on Farmlovers Markets, click here.
Here are the locations and hours of Farmlovers' farmers markets:
Kakaako: Wednesday from 4 to 8 p.m. and Saturday from 8 a.m. to noon at the old Ward Warehouse location

Haleiwa: Thursday from 2 p.m. to 7 p.m. at Waimea Valley

Pearlridge: Saturday from 8 a.m to noon at Pearlridge Shopping Center near Pedodontic Associates

Kailua: Sunday from 8:30 a.m. to noon at Kailua Elementary
Copyright 2019 Hawaii News Now. All rights reserved.