Another round of king tides, south swell triggers coastal flooding concerns
Updated: Jul. 3, 2019 at 11:55 AM HST
HONOLULU, Hawaii (HawaiiNewsNow) - Another round of king tides, coupled with a south swell, will arrive on Hawaii shores on Wednesday, and that could mean coastal flooding in some areas, officials warn.
The first round of the highest tides of the year began Monday, with some areas seeing dramatic changes in tide heights between 3 and 6 p.m.
Wednesday's king tides also showed beach-goers major change, prompting some to think about how the higher water lines could soon be the "new normal" as sea levels rise.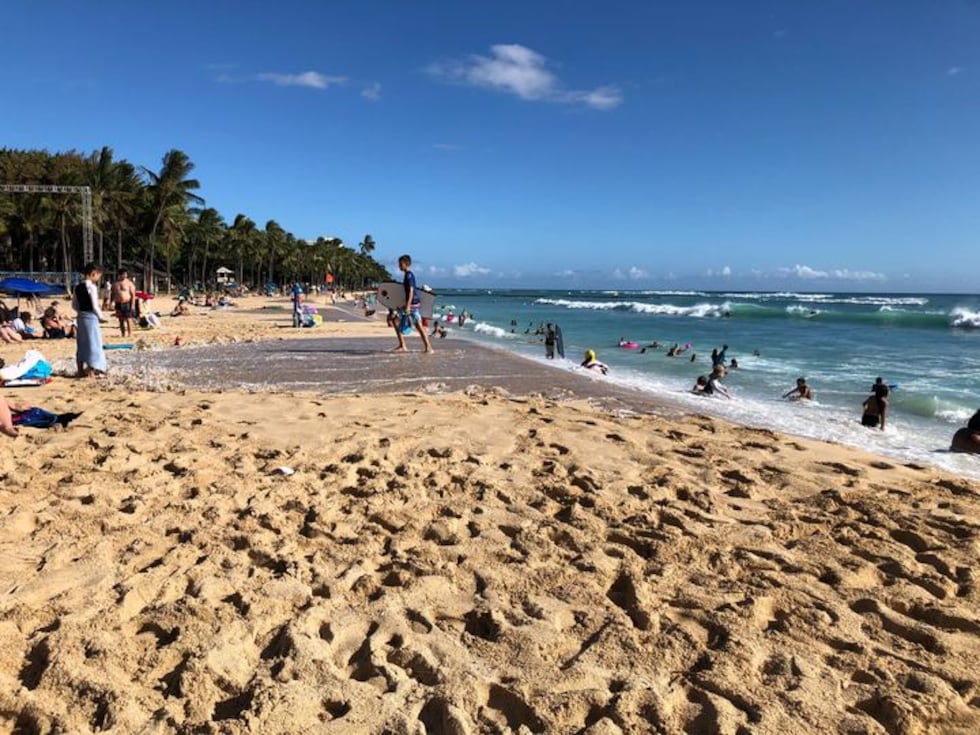 For Nancy Vy and her family, the thought of the beach potentially disappearing was "incredibly disappointing."
"You come here for the ocean and to hang out at the beach, but if there's no beach, there's no place to hang out," Vy said.
Hawaii resident Iokepa Ahu agreed, adding: "If this became the new normal, it wouldn't be the same."
Asa Ellison, a volunteer for the Pacific Islands King Tides Project, captured videos and photos from Olowalu on Maui, showing scenes of waves crashing over barriers and rushing over roadways.
In recent years, king tides have triggered flooding in some spots and eaten away at beaches.
King tides are technically just the highest tides of the year, and usually occur during the summer and winter months with the new and full moons.
Although king tides happen every year, in 2017 Hawaii saw record-breaking high tides.
Matthew Widlansky, associate director at the University of Hawaii Sea Level Center, said that king tides are based on the gravitational pull from the moon and sun.
"Every year we have high tides, but today and tomorrow's king tide is one of the highest tides of the year," Widlansky said. "This is in the top 5% of high tides for the year in Honolulu."
The UH Sea Grant College Program studies king tides to help better understand the future impacts of sea level rise and other coastal events.
The program's Pacific Islands King Tides Project relies on citizens scientists to better understand the impacts of sea level rise on coastal areas.
They're asking the public to send in photos of coastlines in their area during king tide events.
[To help with the king tides project, click here.]
A growing body of evidence underscores how vulnerable the islands are to sea level rise.
The next king tide event is expected on July 31–Aug. 1.
Copyright 2019 Hawaii News Now. All rights reserved.