Activists demand water diverted for Molokai Ranch be restored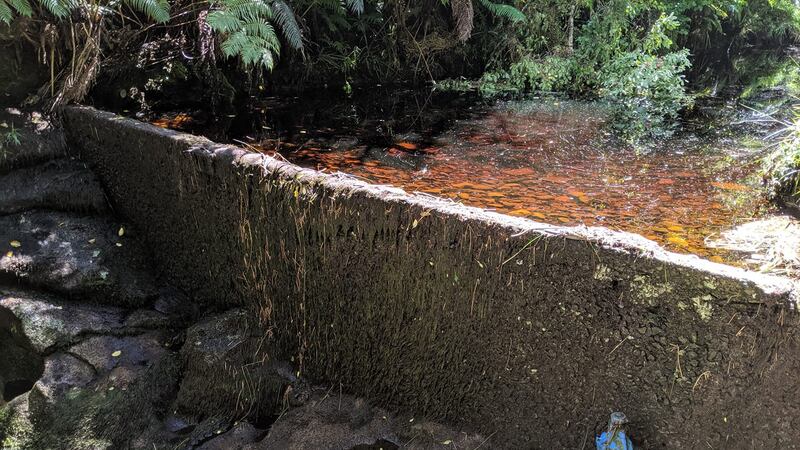 Published: Jul. 1, 2019 at 5:58 PM HST
HONOLULU, Hawaii (HawaiiNewsNow) - Longtime Molokai activist Walter Ritte has been fighting Molokai Ranch for four decades.
He and others with a group called Molokai No Ka Heke say their beef is over water.
"They gotta stop disrespecting the land, the ocean and our Hawaiian people," said Molokai No Ka Heke member and Kawela resident Lohiao Paoa.
Molokai Ranch has been diverting water for nearly 100 years from central Molokai to its land on the west side of the island.
With the ranch now up for sale, the group filed a petition Monday with the state Commission on Water Resource Management to restore stream flows to Kawela, Waikolu, Kaunakakai and Manawainui.
It's essential water that they say supplies Molokai's fishponds and the marine ecosystem.
"The diversion is pretty substantial. We went up there on Friday and there was absolutely no water coming over the diversion," said.
"We went to look at the reservoir from Molokai Ranch and they were filling up the reservoir with water from Kawela river to the point where the river was dry."
Molokai Ranch shut down most of its operations more than a decade ago and Earthjustice, which filed the legal action, says five of the ranch's seven diversion dams have been abandoned.
"It's been over a decade where no numbers have been coming in so part of what we want the water commission to do is find out where has this water been going, has the use has the diversion been justified and if not, it should be returned to the stream," said Earthjustice attorney Mahesh Cleveland.
In a statement, the state Land Department said the commission had just reviewed the notice and would need time to review. Molokai Ranch's owner declined comment.
Copyright 2019 Hawaii News Now. All rights reserved.