In 'Save the Reef,' young filmmaker sought to inspire rather than discourage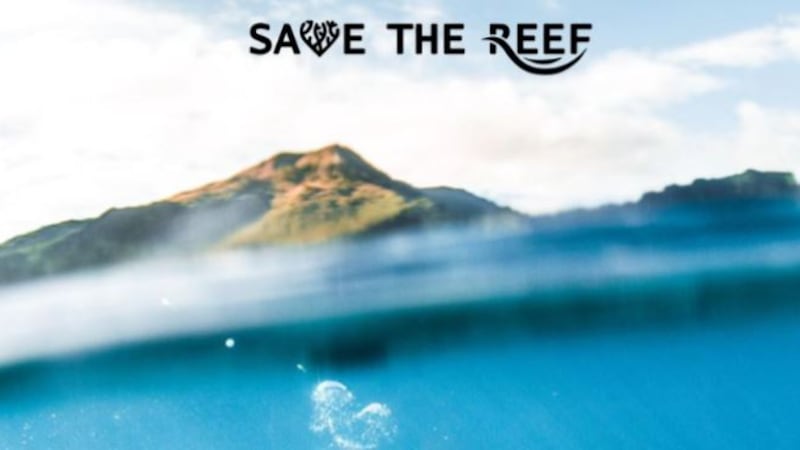 Updated: Jun. 11, 2019 at 9:43 PM HST
HONOLULU, Hawaii (HawaiiNewsNow) - Five years ago, Amir Zakeri bought a one-way ticket from Kansas to Hawaii on a whim.
He had no island ties and no idea what he was going to do here.
Today, he's a 22-year-old social media influencer ― with over 200,000 followers on Instagram ― and is dedicating his life to spreading awareness about reef restoration.
That's evidenced with his newest title ― filmmaker ― and the project he put the finishing touches on Tuesday, a documentary called "Save the Reef" that premieres this week on Oahu.
"I might be a Kansas boy, but Hawaii is home. Hawaii has given me everything," Zakeri said.
At the beginning of this year, the online charity community Karmagawa reached out to Zakeri to ask if he'd be willing to travel the world and produce a documentary on coral reefs.
He agreed (of course!) and spent the next few months traveling and capturing vanishing reefs in Hawaii, Australia, Tahiti, Belize, Seychelles and South Africa.
He said his wanted his documentary to inspire rather than discourage.
"People are tired of hearing about everything that's wrong with the world. They want to know what they can do," Zakeri said.
Coral bleaching is a global problem, blamed on a number of environmental issues including warming sea temperatures.
Scientists say 40 percent of reefs around the world are already dead, and warn that corals could all but disappear by 2050 if significant action isn't taken now.
Zakeri said the threat to corals should worry everyone.
Seventy percent of the oxygen in the atmosphere is produced by marine plants, a fact that underscores the importance of healthy oceans, he said.
"I don't want me or my kids to need an oxygen mask just to walk outside. If we come together to solve this issue, we can solve any problem in the world."
For his documentary, the filmmaker worked with scientists studying coral restoration in Australia, Tahiti, Seychelles, and is hoping to support a similar project on Oahu.
During his travels, Zakeri also documented significant episodes of coral bleaching.
Coral bleaching occurs when zooxanthellae algae gets stressed ― from things like pollution, warming water temperatures, and climate change.
Coral purges the algae during its phase of stress, eventually causing coral bleaching.
Worth noting, Zakeri said: Partially bleached coral can also be saved if the bleached parts are removed and the healthy coral is placed on a coral table to regrow.
"Save the Reef" premieres Thursday night at Kualoa Ranch. The screening is free and open to the public, however, RSVPs are required. To save a seat, click here.
Copyright 2019 Hawaii News Now. All rights reserved.