'At last, summer break is here': School employee sings message to students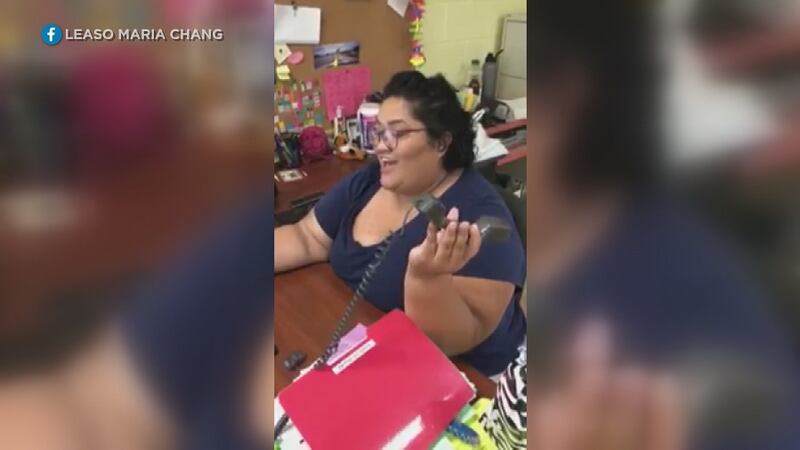 Published: Jun. 7, 2019 at 7:04 AM HST
LAIE, Hawaii (HawaiiNewsNow) - A Laie Elementary School employee shared an end-of-year message to students in a unique way: by singing over the PA system.
Kristi Dudoit-Gomez, an office assistant at the school, showed off her talents by singing the classic Etta James song "At Last," but changed the lyrics to reflect the start of summer break.
Here are just a few lines from her version of the song: "At last, summer break has come along. Our long, hard days are over, and we are finally done."
Leaso Maria Chang posted the clip on Facebook, giving her coworker a shoutout for her "beautiful voice."
"Best way to end the school year," Chang wrote.
Copyright 2019 Hawaii News Now. All rights reserved.