Looking for the right sunscreen? Here's what you need to know.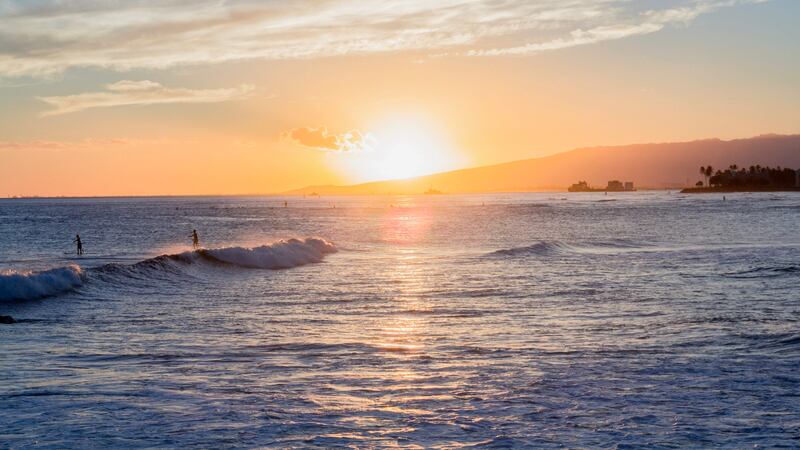 Published: May. 31, 2019 at 3:19 PM HST
HONOLULU, Hawaii (HawaiiNewsNow) - A recent study that found chemicals in some sunscreens could seep into your bloodstream is prompting lots of questions for consumers.
Which sunscreens are safe? Do sunscreens hurt coral? And what about sunscreens for children?
Dermatologists say the big message for beachgoers is simple: A little education goes a long way.
Dr. Carla-Nip Sakamoto, a dermatologist at Queen's Medical Center, said the lack of research on sunscreen means it's not clear how some chemicals in products affect users.
However, she stressed, sunscreen is a vital tool to prevent skin cancer and premature aging.
The unknowns about sunscreen chemicals "does not suggest people should not be using sunscreen," Nip-Sakamoto said.
The recent sunscreen study found that some common ingredients in products could be found in a user's bloodstream days after application.
Nip-Sakamoto said further research must be done.
For one, the study was very small, with just 24 participants. It also was conducted indoors, and study participants knew what they were applying to their skin.
So what should you do?
Nip-Sakamoto recommends choosing a sunscreen that's made of zinc oxide. She said the ingredient has proven its effectiveness and people tend to tolerate it well.
Worth noting: She said the label should read 6% or higher zinc oxide content.
Sunscreens that don't use zinc oxide rely on a number of other chemicals to absorb the sun's harmful rays. Those chemicals include avobenzone, homosalate, octocrylene, oxybenzone, and octinoxate.
The problem?
Scientists don't know enough about how those chemicals interact with your body. And two of the chemicals ― oxybenzone and octinoxate ― are potentially damaging to reefs.
Effective 2021, the state will ban the sale of sunscreens with those ingredients.
If you're feeling confused, you're not alone. Here's what the experts say you should know about your sunscreen:
How does sunscreen work?
Zinc oxide sunscreen works like a deflector, bouncing UV rays off the skin. Chemical sunscreens, however, work like a sponge and absorb the sun's rays.
Nip-Sakamoto notes that chemical sunscreens have a more elegant application and often feel less heavy. They also come with higher SPFs because the chemicals allow a higher level of protection.
Should I be worried about my Vitamin D intake if I use a zinc oxide sunscreen?
Because zinc oxide sunscreen works as a shield, some have expressed concern that using it might prevent the body from soaking in much-needed Vitamin D from the sun.
Nip-Sakamoto says that's not a concern.
"I see skin cancer everyday … multiple times," she said, adding that most people get more than enough Vitamin D as part of their daily activities and nutrition.
If you're concerned about Vitamin D levels, your doctor might suggest a supplement or Vitamin D-rich foods, like salmon, egg yolks or orange juice.
What else should I be doing to protect my skin?
Nip-Sakamoto said everyone should avoid direct exposure to sunlight in the middle of the day.
And when you are outdoors, apply sunscreen every two hours. You should also wear protective clothing such as rash guards, hats, and sunglasses.
So which sunscreen should I buy?
The bottom line: Look at the ingredients and choose a sunscreen with a high level of protection.
Nip-Sakamoto recommends sunscreens with at least 6% zinc oxide. Those with sensitive skin might also consider a sunscreen made for babies. Those sunscreens, regardless of brand, typically have far fewer chemicals.
How do I know if my sunscreen is coral-safe?
Some stores now offer sections with reef-safe sunscreen.
Zinc oxide and titanium dioxide are the only two ingredients that are mineral-based and have been proven safe for coral reefs.
Copyright 2019 Hawaii News Now. All rights reserved.