Senate approves disaster funding bill with more than $100M for Big Island, Kauai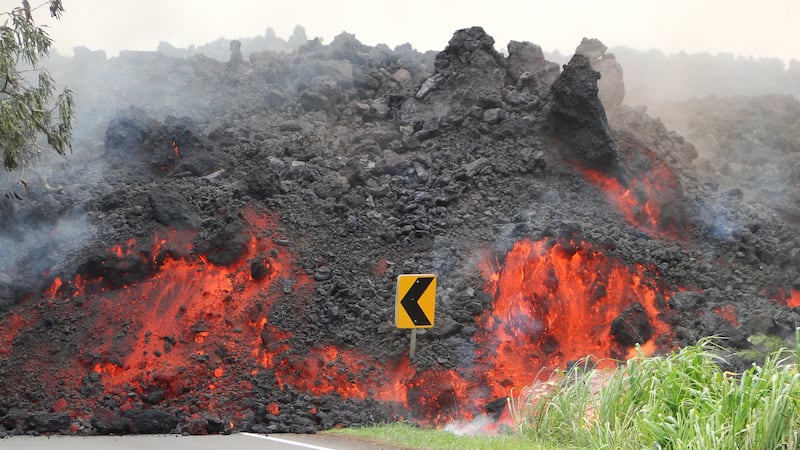 Published: May. 24, 2019 at 7:07 AM HST
HONOLULU, Hawaii (HawaiiNewsNow) - A measure that provides nearly $100 million to relocate the Hawaiian Volcano Observatory was approved by the U.S. Senate on Thursday.
The bill, part of a $19.1 billion bipartisan package, was passed by a 85-8 vote.
It also commits tens of millions of dollars in additional housing grants for Hawaii County and millions in funding for the Hanalei National Wildlife Refuge.
"Last year's natural disasters seriously impacted thousands of Hawaii residents, and they have been waiting too long to receive federal assistance," said U.S. Sen. Mazie Hirono, D-Hawaii.
The funding, which next goes to House, was much-anticipated by the counties.
"We're always grateful. Our delegation in Washington, D.C., they work very hard and stay connected to their communities," said Kauai Mayor Derek Kawakami.
He said last year's floods not only devastated Hanalei's wildlife refuge but caused significant damage to nearby farms and homes.
Meanwhile, the eruption on the Big Island caused an estimated $800 million in damage.
"It's been destabilized to the point that the building is not usable for office space and research any longer," said Diane Ley, director of Hawaii County's Department of Research and Development.
She said the bill also commits tens of million more in housing grants but that the exact amounts will be determined by the federal government in the coming months.
Copyright 2019 Hawaii News Now. All rights reserved.