Hawaiian Airlines issues apology after glitch caused thousands in fraudulent charges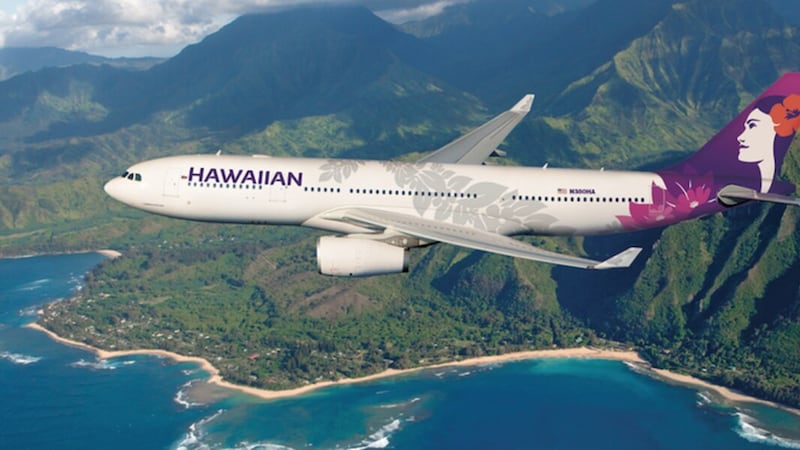 Updated: May. 25, 2019 at 10:46 AM HST
HONOLULU, Hawaii (HawaiiNewsNow) - Hawaiian Airlines says it is 'deeply sorry' for a computer glitch that led to dozens of customers being charged hundreds of thousands of dollars in credit card fees this week.
A spokesperson for the company said a total of 85 customers had been over-billed on their credit cards, with charges ranging from $17,500 to $674,000.
One woman said she was mistakenly charged more than $150,000, even though she has a $10,000 limit on her HawaiianMiles credit card.
"We could buy a condo in Waianae for that," said Michelle, who did not want her last name used. "I am very upset, everyone is upset."
Michelle says she worries that some of her automatic bill payments tied to the card will get rejected if the airline doesn't clear up the problem soon.
Michelle said one of her friends was overcharged more than $400,000 while another was also billed $150,000. Others shared similar stories.
"It's a huge mess ... I know one person who was charged $200,000," said disgruntled Hawaiian customer Chad Rencher.
Hawaiian said the problem was due to a glitch in its reservation system on Monday. Some buyers who were using miles to purchase a ticket that day were charged not in miles but in actual dollars on their credit cards.
For instance, if a customer purchased an awards ticket for 17,500 miles, the reservation system read it as $17,500 and billed the customer accordingly.
Hawaiian said it is reversing these charges.
"We are contacting each of those customers who experienced an overcharge and will, obviously, make them whole," the company said.
The complaints aren't limited to overbilling.
Hundreds of HawaiianMiles customers, who logged onto the company's website on Monday, found they could book for zero miles, so long as they paid for taxes and fees associated with the tickets.
The carrier said roughly 1,300 tickets were issued this way. The airline then canceled the tickets and refunded the taxes and fees, an unpleasant surprise for the 650 customers who bought those tickets.
Rencher said he used his miles on Monday to buy tickets for five family members to fly from Portland this summer. When the airline canceled, he said it created new hassles.
"We booked AirBNB, we booked a rental car for my whole family to come out. This is thousands of dollars that I have to try to somehow unwind," he said.
"Shame on them for not honoring this transaction."
Hawaiian said it would offer the impacted customers 10,000 HawaiianMiles.
Copyright 2019 Hawaii News Now. All rights reserved.