'A humbled man': Officer sentenced in connection with case against Kealohas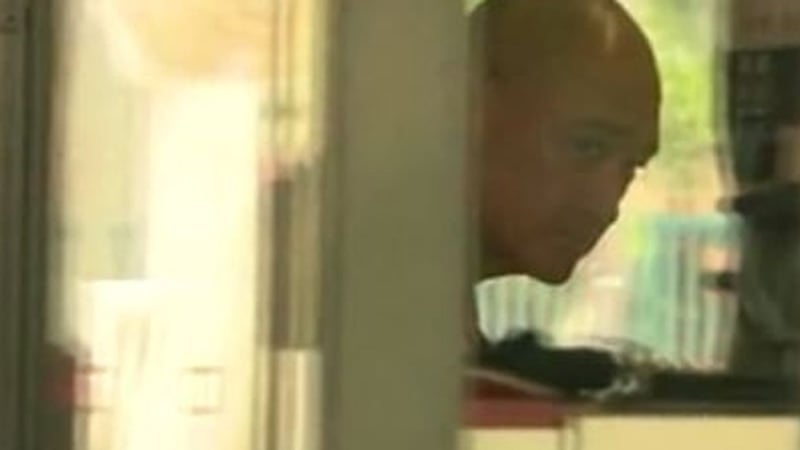 Published: Apr. 29, 2019 at 5:24 PM HST
HONOLULU (HawaiiNewsNow) - A Honolulu police officer has been sentenced to one year probation and ordered to a $2,500 fine after pleading guilty to violating confidential information ― a misdemeanor.
The sentencing of Officer Danny Sellers is linked to the massive public corruption case against ex-Police Chief Louis Kealoha and his wife, Katherine, a former high-ranking deputy city prosecutor.
Sellers, who is on restricted duty, admitted to illegally providing Katherine Kealoha with investigative information on the reported theft of her mailbox in 2013.
Prosecutors allege the mailbox was never really stolen, but instead was part of an elaborate plan to frame one of Kealoha's relatives with a federal crime.
In federal court Monday, Sellers apologized for his actions, choking up as he spoke.
"To serve has been a privilege. I forgot that along the way," he said. "I walked through these doors today a humbled man."
Sellers is considered a key witness against the Kealohas and other officers charged in the case.
Federal Judge Michael Seabright told Sellers in court that "you tripped. You went down, but you got back up.'
But, he added, Sellers did abuse his position as a police officer and should face the consequences.
Katherine Kealoha and Sellers were old friends, and prosecutors said they believed the officer's actions were bad judgment rather than corrupt.
In court documents, prosecutors said Sellers was working in the HPD Criminal Intelligence Unit, which is federally-funded, when Kealoha allegedly fraudulently reported the family mailbox had been stolen.
While investigating the case, Sellers leaked information that came from a secure HPD computer to Kealoha even though he knew she was not entitled to the information.
The Kealohas blamed Gerard Puana, Katherine Kealoha's uncle for stealing the mailbox. At the time, the two sides were feuding over finances.
In court, special Prosecutor Michael Wheat said Sellers knew back then, just days after the alleged mailbox theft, that the car in the surveillance video was not Puana's car.
Puana's attorney, Alexander Silvert, was stunned to hear that, saying that was information that should have been turned over ahead of Puana's trial.
"That evidence, that information, was never provided to us when we were defending Mr. Puana," Silvert said. He added that he was upset that Sellers apologized to the court and his family, but did not apologize to Puana.
"I understand the way the system works and Mr. Sellers is doing the right thing by cooperating, but obviously there was a lot more that was withheld from us that was used to blame and to frame Mr. Puana," he said.
Sellers was the second Honolulu Police Department officer to plead guilty in connection with the case, but the first to be sentenced.
Niall Silva pleaded guilty back in 2016 but won't be sentenced until after he testifies. Silva's crime is a felony: Lying under oath.
Copyright 2019 Hawaii News Now. All rights reserved.