With still two days left, record number of ballots cast in City Council special election
Updated: Apr. 11, 2019 at 6:07 PM HST
HONOLULU (HawaiiNewsNow) - Ahead of Saturday's deadline, more than 31,000 votes have already been cast in the City Council District IV special election.
That number, according to elections officials, represents nearly half of the ballots that were sent to registered voters in the district, which spans the area between Diamond Head and Hawaii Kai.
"That is the largest amount of ballots we've received for a vote-by-mail special election," said Rex Quidilla, the city's Elections Administrator.
The turnout could have been higher, but election officials belatedly found out that about 2,700 voters have recently moved out of the district.
Another 4,900 ballots were returned by the postal service as undeliverable.
The 31,000 votes that have been received, though, are going to be processed on schedule. That involves putting the ballots through a scanner and sorter, which reads each ballot's bar codes, to ensure that the ballots are official.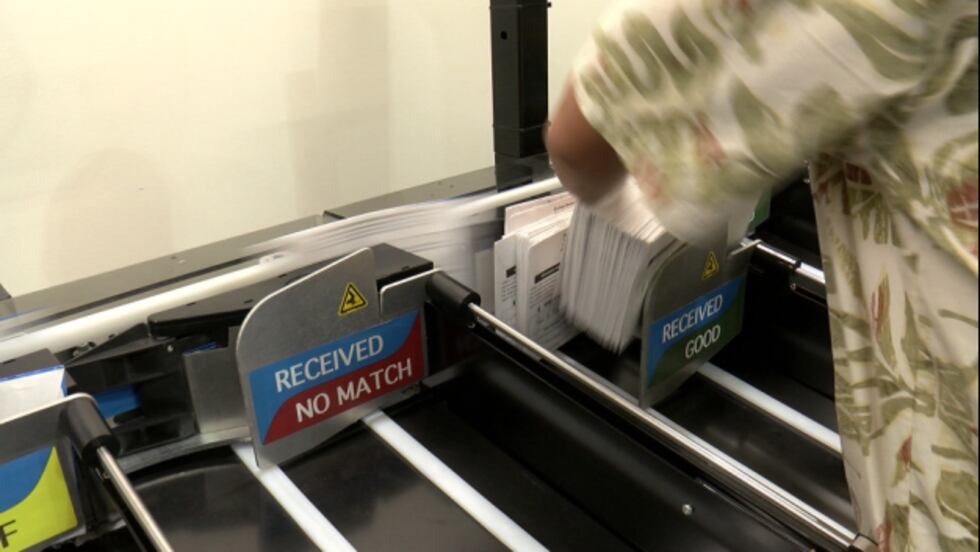 The sorter also compares voters' signatures with digital images of signatures collected from past elections. The ones it can't resolve are later sent to staff for review, and problem ballots are reviewed by election supervisors.
"We verify signatures for every mail piece that comes through this building, and ultimately every piece that's deemed good and ready for counting," said Quidilla.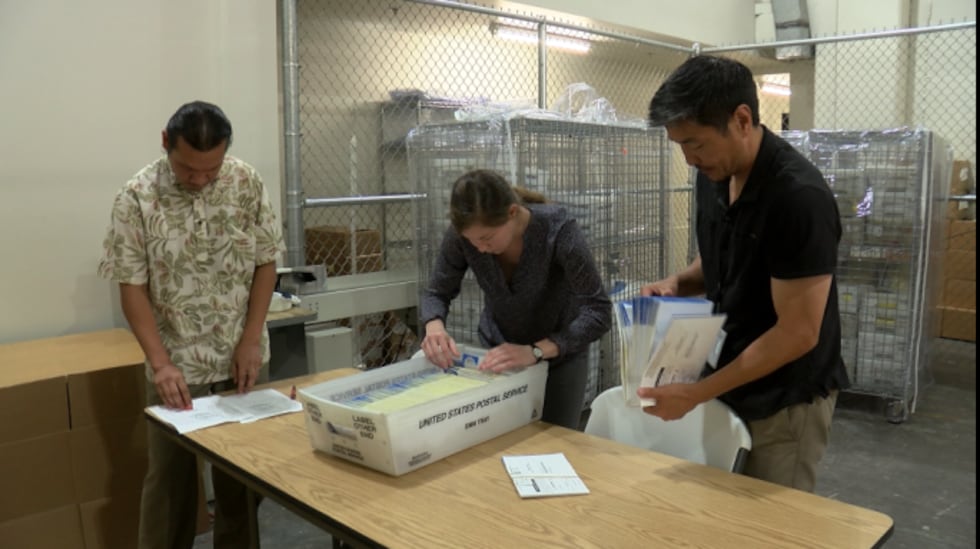 Ballots are then placed in a secure area until they are counted on election night.
"This is a process that's very thorough. That's not to say it's a perfect process. The goal is to be as error free as possible," said election observer Cynthia Vaillancourt.
Unlike past general elections, which have been marred by long lines, staffing shortages and delayed results, officials expect this one to go smoothly because there are only two candidates and nearly all the voting is conducted by mail.
If all goes well, results can be posted before 9 p.m.
Copyright 2019 Hawaii News Now. All rights reserved.