City's proposed bridge over Ala Wai waters might look like one of these
Updated: Apr. 1, 2019 at 3:40 PM HST
HONOLULU (HawaiiNewsNow) - A proposal to build a pedestrian bridge over the Ala Wai Canal, and the city even has had renderings of possible designs drawn up.
On Monday, Mayor Kirk Caldwell tweeted out three proposed looks for the bridge.
Option no. 1 is a steel lenticular bridge that's "visually interesting," would have no piers in the water and would give pedestrians a "greater sense of closure."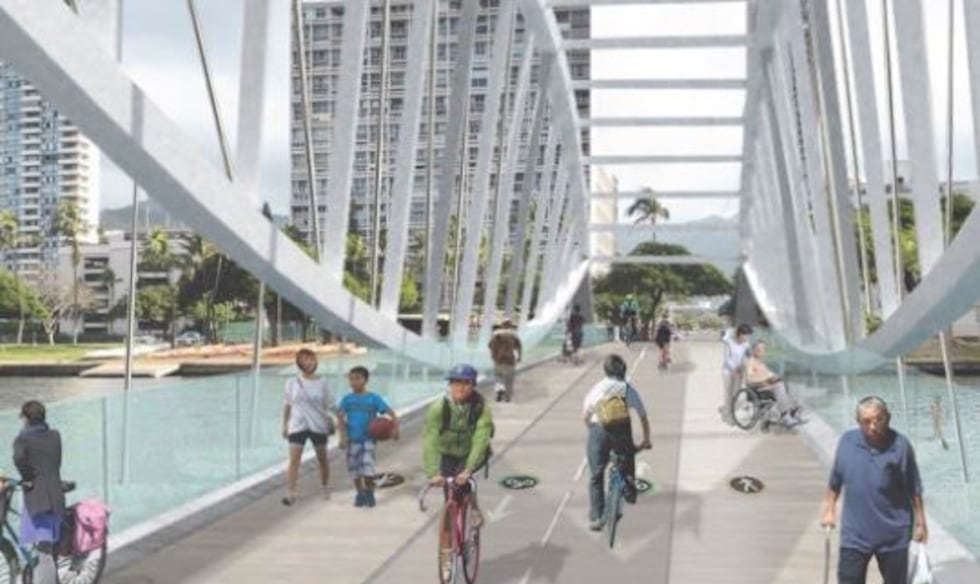 The second option is a concrete arch designed to give pedestrians a sense of openness while maintaining a clear span across the canal.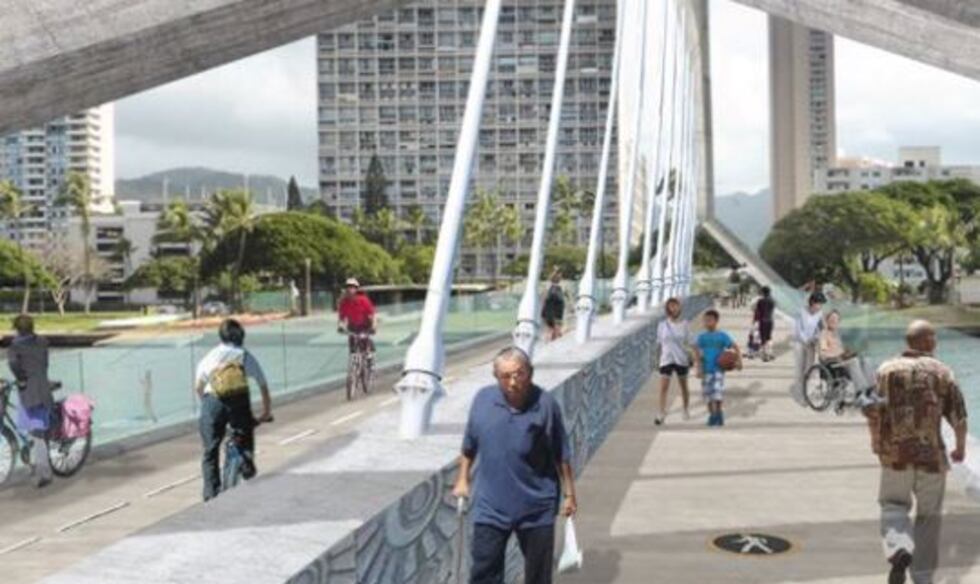 And option no. 3 is a concrete cable-stayed bridge that would be very open and create something of a landmark over the waterway.
The proposed bridge would connect McCully and Moiliili to Waikiki.
Copyright 2019 Hawaii News Now. All rights reserved.