'Bring it on': Judge issues stern warning to city Prosecutor's Office
Updated: Mar. 30, 2019 at 3:56 PM HST
HONOLULU (HawaiiNewsNow) - Circuit Court Judge Edward Kubo did not hold back in court Friday after the Honolulu prosecutor's office ignored an order to turn over the personnel records of former deputy city Prosecutor Katherine Kealoha.
"What you're telling me is you did not bring it?" Kubo asked deputy Prosecutor Randy Oyama, who told the judge that those files were not given to him and he did not have access to them.
The case involves former Honolulu Police Sergeant Albert Lee. Lee's subsidized vehicle crashed into a Hawaiian Electric Building in 2016.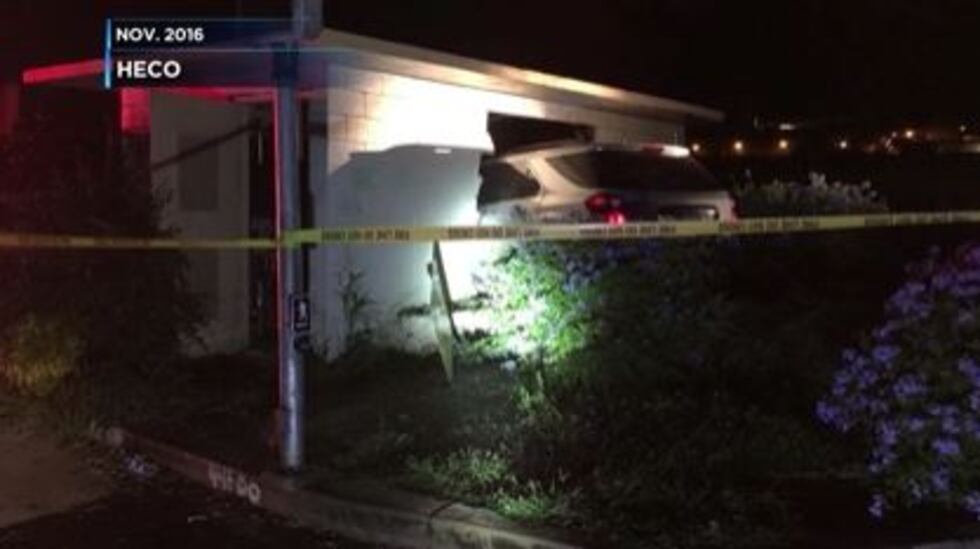 Lee was found in the passenger seat, but the prosecutor's office, specifically Kealoha's Career Criminal Unit, took over the case.
The unit is usually tasked with overseeing cases involving repeat felons, not incidents of suspected DUI.
Lee was a federal grand jury witness against Kealoha, who has since been indicted on dozens of criminal charges.
Al Lee's attorney, Megan Kau, calls it vindictive prosecution because it was known that Lee would be testifying against Kealoha.
Kau requested Kealoha's personnel files months ago, and Kubo ordered them to be turned over for review.
But on Friday — when that still hadn't happened — he expressed his concerns.
"Something stinks in this case and something doesn't size up," Kubo said, asking Oyama who gave the order to try and quash the subpoena for the files.
Oyama answered, "Mr. Nadamoto."
Dwight Nadamoto, is the acting prosecuting attorney, picked to stand in for Keith Kaneshiro who was forced to take leave because he is the target of the same federal public corruption case that snagged Kealoha.
Kau says that's proof that Nadamoto and the Honolulu Prosecutor's Office is still protecting Kealoha.
"He's following in the same footsteps as Mr Kaneshiro," Kau said. "You can't keep continuing to disregard court orders whether its federal or state."
Kau had been trying to get her client's case conflicted out to another agency for years, but Kaneshiro's office refused.
It only got kicked over to the Kauai Prosecutor's Office after Kaneshiro was forced to step aside.
Justin Kollar, prosecuting attorney for Kauai County, issued a letter to Nadamoto after the judge's scolding. It said: "The judge made it abundantly clear that the records are to be turned over."
"Failure to turn them over will be regarded as contemptuous, if not worse."
Kollar requested the files submitted by Monday, or his office would consider holding Nadamoto's office in contempt of court.
"My deputies and I are officers of the court and we take our obligations very seriously. We will not tolerate or abide any attempts to shirk the court's order or our obligations under the law," he said.
Judge Kubo also warned the prosecutor's office that time is running out. Speedy trial rules would force the judge to dismiss the case against Lee.
"I smell something very stink in this case," the judge said. "That is not the city prosecutor's office that I knew when I was there, nor Megan (Kau), take that back to your administration for me."
That message was received. Hours after the hearing, the city Prosecuting Attorney's Office issued a statement to Hawaii News Now saying they will turn over the files for the court's review.
Copyright 2019 Hawaii News Now. All rights reserved.