Twin boys riding bikes seriously injured after being struck in Kailua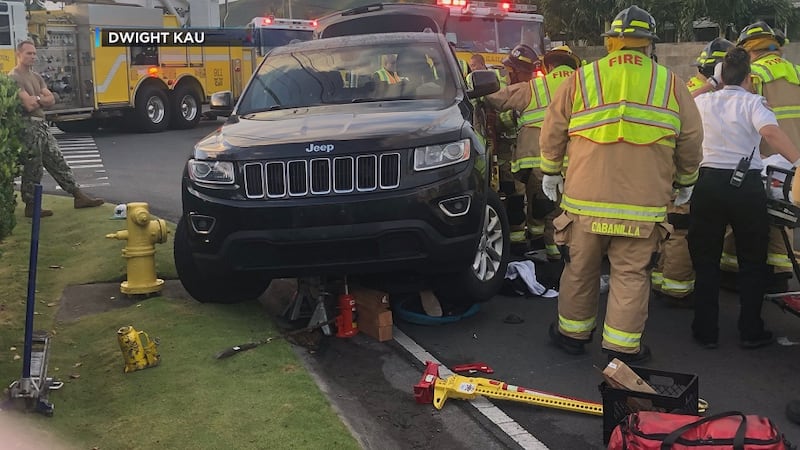 Published: Mar. 20, 2019 at 4:11 PM HST
KAILUA (HawaiiNewsNow) - Officials say 12-year-old twin brothers who were struck by an SUV while biking in Kailua Wednesday morning are expected to make a full recovery despite reportedly getting pinned under the vehicle and dragged for several yards.
The crash happened around 6:40 a.m. on Oneawa Street near Hualani Street.
Witnesses on scene said the driver of the SUV appeared to have pulled out of a nearby driveway and was attempting to swerve to avoid the brothers before they collided.
According to the Honolulu Fire Department, bystanders and the driver of the SUV used their own jacks to try to alleviate pressure initially.
When firefighters arrived, they used their much taller jack to lift the vehicle up high enough to get the boys out completely.
HFD says the boys, who were not wearing helmets at the time, were stuck under the middle of the vehicle.
According to the HFD captain who responded, it seemed like a very lucky situation that could have been a lot worse.
They were rushed to the Queen's Medical Center trauma center in serious but stable condition. Officials say they suffered minor abrasions and were expected to be OK.
Witnesses added they were both conscious and cheering each other up as they were loaded onto stretchers into an ambulance.
Officials don't believe the driver of the SUV was speeding.
Oneawa Street was temporarily closed between Auwai and Hualani streets, but all lanes were back open by 7:25 a.m.
This area has seen an increase in traffic recently as more drivers are traveling through this neighborhood to access Likelike Highway or the H-3 Freeway due to the closure of Pali Highway. Neighbors are asking the community to please be aware of bicyclists and pedestrians — especially right now during Spring Break.
Officials are still investigating.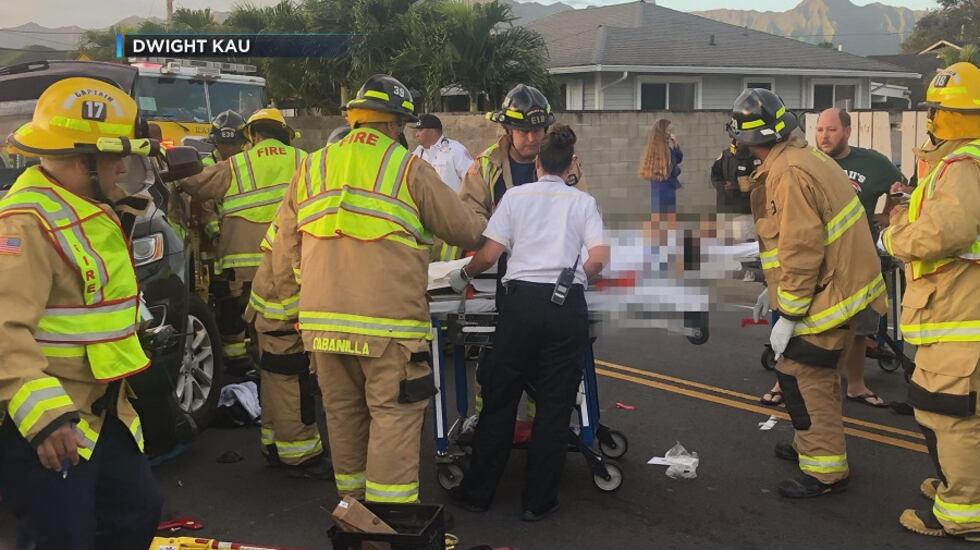 This story will be updated.
Copyright 2019 Hawaii News Now. All rights reserved.