Baby bison from South Dakota helping replenish Kauai herd devastated by flooding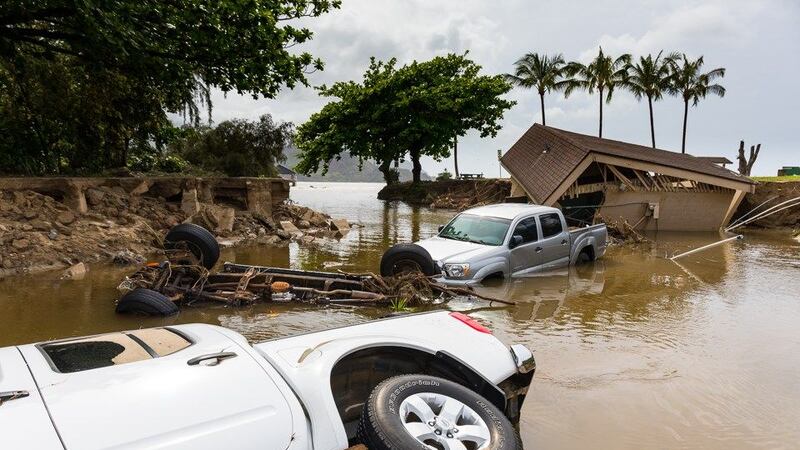 Updated: Mar. 18, 2019 at 5:10 AM HST
HONOLULU (HawaiiNewsNow) - They were a jarring sight.
Bison roaming along Kauai coastlines — even wading through floodwaters — after last year's unprecedented rains.
Images of the bison on the loose in spots around Kauai's north shore went viral on social media.
The large animals, which are definitely not native to Hawaii, got loose in severe flooding that hit the island in April.
Paniolo spent days trying to bring them back in, but many of the animals were lost.
Today the Hanalei Bison Ranch reports that it has just received four new young bison all the way from South Dakota to help replenish the herd.
The youngsters are about nine months old and "are doing very well in their new pasture," according to the ranch.
Copyright 2019 Hawaii News Now. All rights reserved.