Proposal to install cameras that catch red light runners gaining steam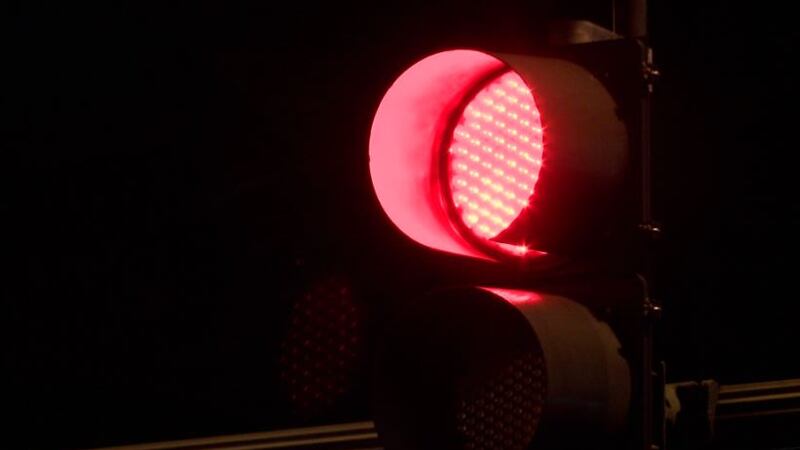 Updated: Mar. 11, 2019 at 11:26 PM HST
HONOLULU (HawaiiNewsNow) - In an effort to make Hawaii roadways safer, the state Senate is supporting the installation of cameras at intersections to document and cite drivers who run red lights.
And now the House Transportation Committee is holding a hearing on the idea later this week.
It's a proposal that's come up before and hit a dead end.
If Senate Bill 663 goes through and a motorist does run a red light, a camera mounted above the light will capture the driver's face and license number.
Opponents say it could cause more crashes when people stop suddenly or speed up to avoid being ticketed.
"I don't support that because of people's privacy," said pedestrian Erika Swartzkopf.
"And also, in other states, they have done this and what comes back sometimes is false positives and then you get all these people getting tickets and they actually weren't even there at the time in some instances."
According to preliminary figures from the state Transportation Department, 43 pedestrians were killed in crashes statewide last year. That is compared to just 15 the year before.
And 2019 is already off to a bad start — with 11 people killed on Oahu roadways alone at last check.
State officials and traffic safety groups support red light camera citations.
"If you look at the last eight years, 13 people have been killed as a result of someone running a red light here in Hawaii," said Daniel Alexander, co-director of the Hawaii Bicycling League.
House Judiciary Committee Chairman Chris Lee agrees something needs to be done about the recent traffic fatalities.
However, he says there is a lot to be cautious about when it comes to these cameras.
"In some places, where private vendors have been brought in to run the camera system, we know that there is a financial incentive there where there is more people running red lights," he said. "So in some cases, folks have shortened the yellow light timers to actually catch more people which have ironically led to more accidents."
Copyright 2019 Hawaii News Now. All rights reserved.