Mayor calls prosecutor's decision to take leave 'the best solution' for Oahu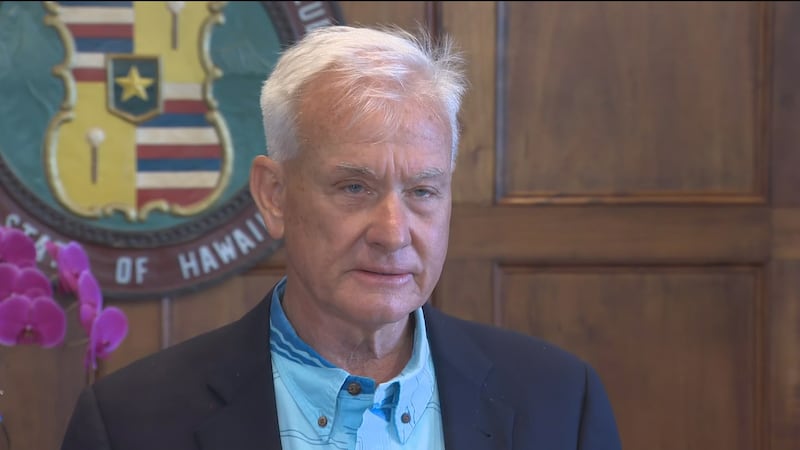 Updated: Mar. 7, 2019 at 5:12 PM HST
HONOLULU (HawaiiNewsNow) - Mayor Kirk Caldwell on Thursday applauded embattled city Prosecutor Keith Kaneshiro's decision to take leave immediately, after refusing to step aside for months.
"I think it was the correct decision, given the situation," he said.
While Kaneshiro's leave amid an ongoing federal corruption probe resolves the immediate concerns that members of the legal and law enforcement community had expressed, it raises new questions.
Those include confusion over when ― or if ― an election would have to be held after a given period of time.
Kaneshiro still has two years left of his four-year term.
And in his absence, he's appointed one of his deputies ― Dwight Nadamoto ― to serve as acting city prosecutor.
The city Prosecutor's Office said Nadamoto has spent nearly four decades as an attorney for the state or city. He served in the city Prosecutor's Office from 1989 to 1996 and then from 2010 to today.
The mayor on Thursday expressed his support for Nadamoto, saying he's confident in his ability to lead the city Prosecutor's Office.
But he also said the city is uncharted waters.
"How do you navigate through this ambiguous" period, the mayor asked. "I can't answer how long that will take."
City officials, for example, aren't sure how long Nadamoto's appointment can legally stand ― and what happens if Kaneshiro gets indicted.
And if there is a special election, a familiar name will be on the ballot.
Former deputy city Prosecutor Peter Carlisle, who also served as mayor, said he's "gearing up and ready to become prosecuting attorney again."
He added that Kaneshiro's decision to step aside was "the right thing to do."
"We should thank him for his public service and, I think it's now time for him to move to another area of practicing law," he said. "It's been a turbulent time for the city."
Meanwhile, the man behind impeachment proceedings of Kaneshiro says he has no plans to drop their case.
"Until the situation is finally resolved, we're going to press forward," said Tracy Yoshimura, who Kaneshiro's office unsuccessfully prosecuted twice for distributing game machines.
"The mere possibility of him being convicted severely jeopardizes everything he has touched."
Copyright 2019 Hawaii News Now. All rights reserved.