Southwest gets approval for starting Hawaii flights. So what's next?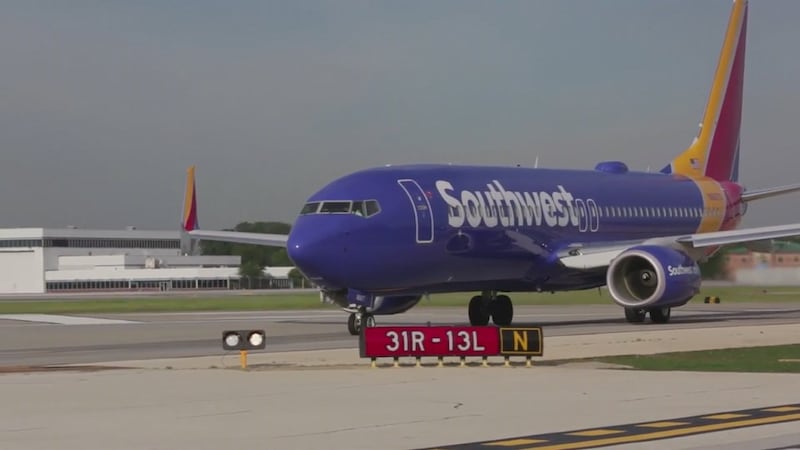 Published: Feb. 28, 2019 at 10:52 AM HST
HONOLULU (HawaiiNewsNow) - Southwest Airlines has decisions to make and announcements to prepare, after finally winning federal regulatory permission to run revenue service to Hawaii.
The Federal Aviation Administration notified Southwest Wednesday it has got ETOPS — extended-range twin-engine operational performance standards — authority for extended twin-engine flights over water.
ETOPS, a necessary precursor to flights to Hawaii, involves special training for flight crews and a more intensive schedule of parts replacement. It's already followed by Hawaiian, Alaska, United, Delta and American Airlines.
Southwest flew a number of proving flights to Hawaii with FAA observers on board, and ran pilots through desktop exercises, to win this.
No further regulatory hurdles remain. But Southwest now has to review its circumstances and determine how soon it wants to launch and to where.
The airline is deliberately avoiding comment until it has its ducks in a row. It has made many previous comments about its plans, but any and all of those intentions might change as a result of a wide variety of conditions, including staffing, finances, marketing plans, the price of jet fuel, and operational factors we might not know about.
What we do know is that Southwest wanted months ago to launch service from four California cities: Sacramento, Oakland, San Jose and San Diego, and wanted, at least eventually, to fly to Honolulu, Kahului, Kona and Lihue.
Those four California points of origin are notable for being served by Hawaiian and Alaska Airlines, not so much by the Big Three carriers.
CEO Gary Kelly recently told a Las Vegas reporter he would like to do flights between Hawaii and Las Vegas, but his comment was a remark in response to a question, not a declaration of intent. The Hawaii-Vegas corridor is the one Hawaii route that already has discount service.
Southwest has often spoken of launching interisland service here, but some analysts think that may, at least initially, refer to long-haul flights dropping off passengers at more than one airport. Southwest has not said so, however.
Copyright 2019 Hawaii News Now. All rights reserved.