Beachgoers protest new 'No Parking' signs at popular East Oahu surf spot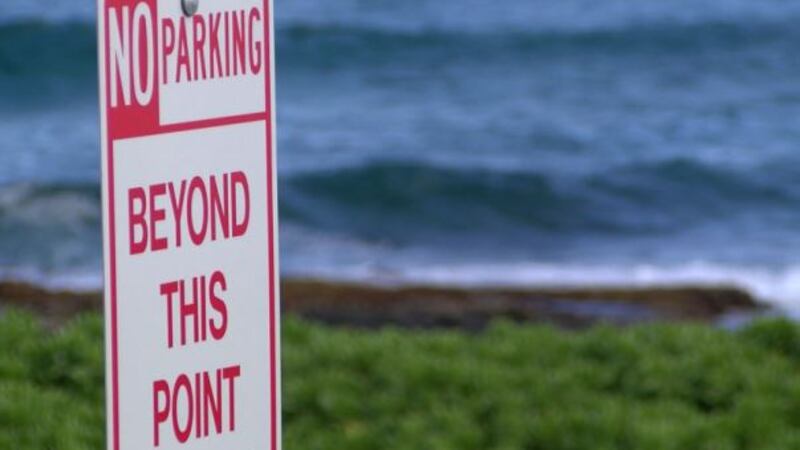 Published: Feb. 27, 2019 at 6:40 AM HST
EAST OAHU (HawaiiNewsNow) - Christopher Fergerstrom comes to the popular surf spot in East Oahu known as "Irma's" to surf, dive, fish or unwind almost every day.
He said the spot is named after a lunch wagon that would park nearby.
"My dad used to bring me here when I was a kid. It's my backyard," said Fergerstrom.
He said "No Parking" signs appeared in the area between Sandy Beach Park and Makapuu last week — and since then, more than 30 vehicles have been ticketed.
"The only way we can get it reversed if we step up and say something," Fergerstrom said.
The city's Department of Parks and Recreation spokesman said signs have been posted in the area for years and they recently noticed that many of the signs were missing, so they reinstalled them and added a few more.
"The signs are part of a collaborative effort with the Honolulu Police Department to combat illegal camping and other prohibited activities from occurring in the area," said Nathan Serota.
Volunteers with 808 Cleanups are there weekly and said crime at the beach has gone down dramatically because of community policing.
Michael Loftin said the ban only punishes people who use the park legally.
"I don't think it's a good idea. Despite the abuses that occur, the vast majority of the people here respect the area. It's just a few people who don't. But dealing with the parking, it's not going to solve their bad habits," Loftin said.
At Hawaii Kai's neighborhood board meeting Tuesday night, beachgoers brought a petition to reverse the ban. They said it has already been signed by several hundred people.
Kyle Stanford said he has been surfing the spot for 40 years. He said the signs are "devastating."
"Surfers, fishermen, beachgoers, pet owners, hikers, bikers, etc. — nobody can park down there legally. And if they do park down there, it's not safe. We need those signs removed ASAP," Stanford said.
Hawaii Kai resident Robert Hale said the only alternative is to park across Kalanianaole Highway where it is a 45 mph zone and near a blind curve.
"Try to run across the road. It is dangerous and someone is going to get badly hurt very soon unless immediate action is taken," said Hale.
Board member Greg Knudsen estimates hundreds of parking spaces have been eliminated and asked Honolulu police to stop ticketing.
"This is pretty outrageous, and I think it does call for an executive decision to somehow not enforce this until it's sorted out and clarified," Knudsen said.
Copyright 2019 Hawaii News Now. All rights reserved.