Repairs to USS Arizona Memorial dock to take longer than expected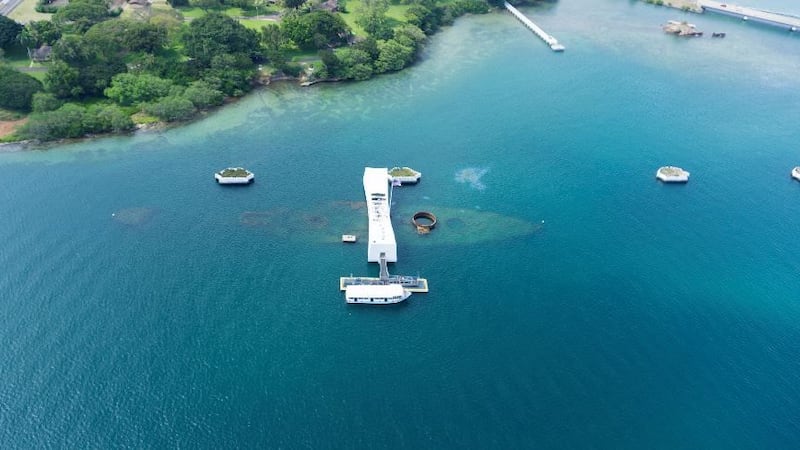 Published: Feb. 26, 2019 at 5:15 PM HST
HONOLULU (HawaiiNewsNow) - Repairs to the dock at the USS Arizona Memorial won't be completed by next month as originally hoped, and it's unclear when the dock will be safe to use again.
Access to the memorial was suspended in May after an inspection found significant damage to the anchoring system of the boat dock.
In a statement Tuesday, the National Park Service said restoring access is a priority but a contract for repairs isn't expected to be awarded until March.
"The repairs will then be completed as quickly as possible," said World War II Valor in the Pacific National Monument Superintendent Jacqueline Ashwell.
"I am frustrated, as all of us are," Ashwell said, in the statement. "I can promise you that every person working on this project is working as hard as they can, and are dedicated to reopening the memorial to the public as soon as we can."
While memorial access is blocked, visitors are being taken on harbor tours that pass close to the memorial.
Copyright 2018 Hawaii News Now. All rights reserved.