Some 400 potential jurors will be called for first of 3 trials against the Kealohas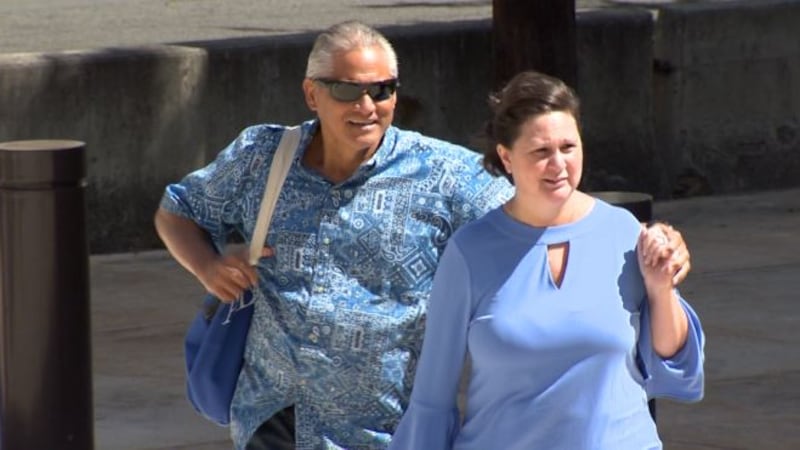 Published: Feb. 21, 2019 at 6:15 PM HST
HONOLULU (HawaiiNewsNow) - A federal judge on Thursday rejected Louis and Katherine Kealoha's effort to have fraud, conspiracy and obstruction charges against them thrown out.
The former police chief and his deputy prosecutor wife argued that the charges should be dismissed because of prosecutorial misconduct. They said prosecutors improperly influenced the grand jury by letting them hear testimony that Katherine Kealoha's uncle, Gerard Puana, passed a lie detector test.
The Kealohas and three police officers are charged with staging a mailbox theft in an effort to discredit Puana.
At the time, Puana and his mother ― Katherine's grandmother Florence Puana ― were suing her in state court alleging she stole thousands from them with several schemes.
Even though Kealoha won the civil trial, the federal grand jury has indicted her and her husband for bank fraud, witness tampering and other charges in connection with the Puanas. That trial is scheduled for later this year.
The mailbox case trial is scheduled for late March.
On Thursday, the judge sent a message to attorneys that asks their comments on possibly using a banquet room at Blaisdell Exhibition Hall for jury selection because 400 potential jurors will be called.
Copyright 2019 Hawaii News Now. All rights reserved.