Hawaii aquaculture industry struggles to compete with foreign fish imports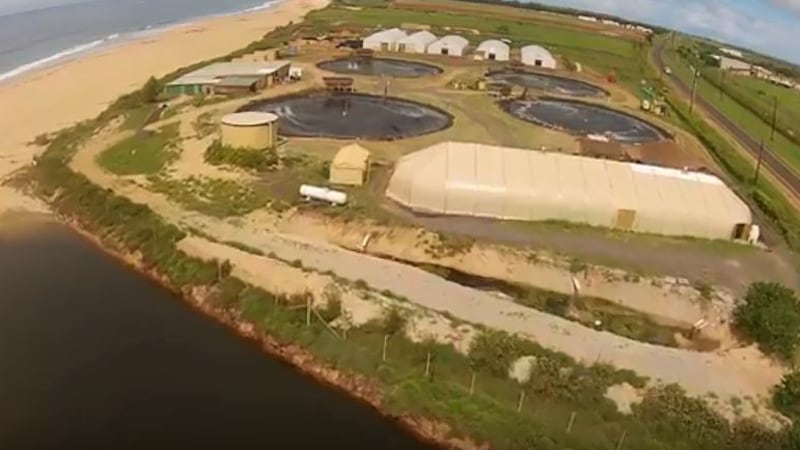 Updated: Feb. 19, 2019 at 3:55 PM HST
HONOLULU (HawaiiNewsNow) - Foreign imports make up 90 percent of the seafood Americans consume.
Their foothold in the market is even evident in Hawaii, where the state's aquaculture industry is struggling to grow.
Hawaii shrimp and fish farmers said the most significant barrier to new enterprises are choking state and federal regulations ― a bureaucratic structure that largely doesn't apply to foreign imports.
That's despite safety concerns about those imports.
Investigative TV, for example, found that up to 12 percent of foreign frozen seafood may be contaminated with banned antibiotics, chemical dyes, and salmonella.
[Read more: Untested water: 99.9 percent of foreign fish goes without testing for unsafe drugs]
University of Hawaii professor and extension specialist Aurora Saulo said foreign seafood is often farmed in unlined ponds and treated with antibiotics to prevent disease, carbon monoxide gas to hide quality and other chemicals.
All those additives typically aren't caught in minimal U.S. border checks.
Saulo said the U.S. as the second biggest seafood importer in the world and has the business clout and the capability to force foreign producers to follow stricter rules, which could level the playing field.
But so far, that hasn't happened.
"We will be able to compete one-on-one against them if we required them to provide evidence that it is safe," he said.
Kauai Shrimp in Waimea is a thriving enterprise, with 44 one-acre, plastic-lined ponds and over 40 employees who harvest a million pounds of shrimp a year.
The locally-grown shrimp are in strong demand despite the overwhelming flow of cheap frozen imports, produced with little oversight.
Kauai Shrimp Marketing and Sales Director Mike Turner said the company is dedicated to clean operations that produce tasty shrimp without any added chemicals, and following the rules, unlike a lot of the foreign competitors.
"We are under a lot of rules and regulations here that they don't have abroad and the guys cut corners, and when you taste the shrimp you taste the difference," Turner said.
But onlookers say the state and federal government could be doing more to help companies like Kauai Shrimp.
Randy Cates of Cates International said there is a great market for pure and fresh seafood raised in Hawaii, but the local and national government pose bureaucratic roadblocks.
"The biggest obstacle is permission. It's not financing, it's not high labor costs, it's not the health standards," he said.
Sixteen years ago, Cates floated huge cages off Ewa and eventually harvested tons of moi every day.
Like many other aquaculture and mariculture enterprises in Hawaii, it didn't last. But with lessons learned he'd like to try again at a new site off the reef runway of Honolulu Airport.
"I've been trying for five years, half a million dollars on the site and I still don't have permission to do it." Cates said.
Kauai Shrimp's Turner agreed that the net of red tape prevents new enterprises from even getting started.
"There are so many new rules and regulations that a small guy has a real hard time getting started because he might be breaking three laws he didn't even know he is involved with," Turner said.
"To get the permits we have currently would be almost impossible now," he added.
The Ige administration has not responded to questions about that concern.
Copyright 2019 Hawaii News Now. All rights reserved.