Filings offer new insight into Kealoha's alleged misconduct at prosecutor's office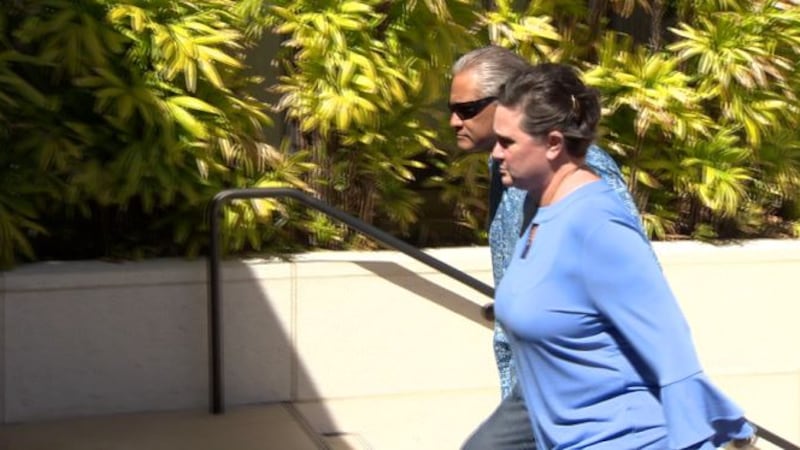 Updated: Feb. 13, 2019 at 4:26 PM HST
HONOLULU (HawaiiNewsNow) - A court hearing is scheduled Thursday for efforts to impeach embattled city Prosecutor Keith Kaneshiro.
In court filings Wednesday, federal prosecutors offered new details into the investigation into Katherine Kealoha's alleged misconduct as a deputy city prosecutor ― along with the role that city Prosecutor Keith Kaneshiro allegedly played.
In the document, prosecutors alleged that Kealoha lied to a judge to fix a speeding ticket received by her electrician ― and then fabricated a grand jury investigation to justify fixing the ticket.
As Hawaii News Now first reported, Kaneshiro and other top deputies were also leading that grand jury.
The revelations, which came on the same day that Kealoha pleaded not guilty along with her brother in 54-count indictment that accuses them in a large drug conspiracy, are increasing pressure on Kaneshiro to put himself on leave.
"The real point of this is this has put chaos, essentially, at the helm," said former city Prosecutor Peter Carlisle. "Because every time you turn around, you get some new revelation about some absolutely despicable conduct."
Ken Lawson, of the University of Hawaii Richardson School of Law, said he's certain more charges will come.
"When you have access to evidence, you can threaten witnesses, you can destroy documents," he said.
Kaneshiro's attorney, Bill McCorriston, says there is no evidence that Kaneshiro has done anything wrong or that his office is dysfunctional. And Kaneshiro has so far declined to step aside.
That's prompted state Attorney General Clare Connors to turn to the Supreme Court to seek Kaneshiro's "immediate suspension." Connors said earlier this week that Kaneshiro's refusal to put himself on leave is putting cases at risk.
"We believe it will cause serious harm if this conflict is allowed to continue," she said. "We believe it harms the public and we believe it harms the employees who are working in the department (of the prosecuting attorney)."
Meanwhile, the new court filing from prosecutors also offers new insight into how Kealoha allegedly kept up her complicated schemes while serving in the city Prosecutor's Office ― and the lengths she would go to.
Authorities allege, for example, that she frequently slipped into other prosecutors offices to send fake emails from their computers to misdirect investigations.
They also say judicial disciplinary authorities in 2011 rejected a report that she was mishandling relatives' trust accounts, and that she used the alias Allison Lee Wong years ago to send fabricated testimony to legislators supporting her nomination to a state office.
Copyright 2019 Hawaii News Now. All rights reserved.