City begins to condemn Palolo properties damaged by severe erosion
Updated: Feb. 7, 2019 at 6:10 AM HST
HONOLULU (HawaiiNewsNow) - Severe erosion in Palolo ― leaving damage behind that looks like the community was rocked by an earthquake — is getting worse.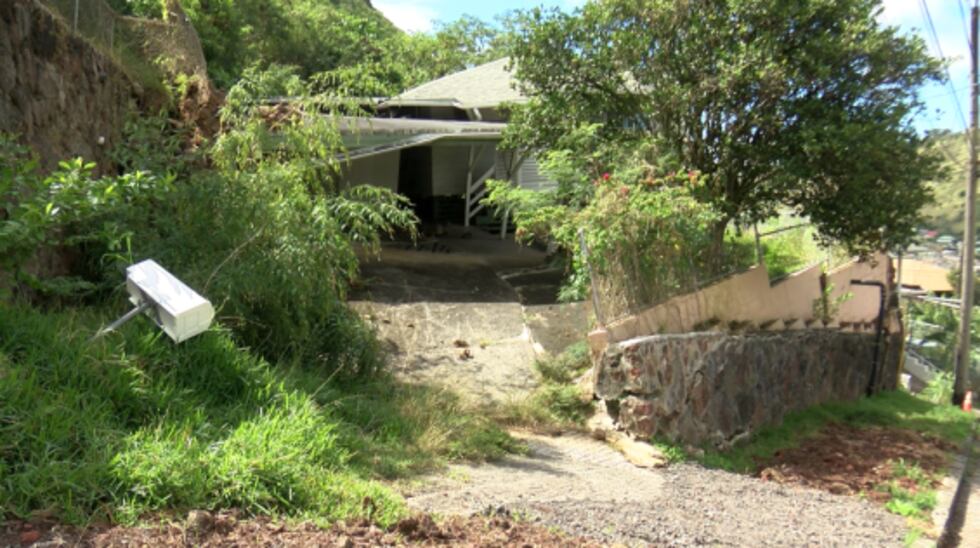 And the city has started to condemn properties damaged by the shifting ground.
But attorney Robert Miller added that the city is still fighting his client's legal claims.
"This erosion and earth movement has all been caused in large part by heavy rains and a failure of the city to maintain the drainage systems properly. They've neglected them for years," said Miller, who represents a family that lives on Waiomao Road.
"They can't use 60 percent of their house at this point. ... There's a high probability that it will fall down."
During the past year, the city has tried to fix the erosion problem by closing off parts of nearby Kuahea Street. Miller said the city has also recently condemned four properties on this street.
But it's unclear how many homes are effected by the erosion problem because it appears that the land is continuing to shift.
"You'll notice all the new roadwork here was done recently because the trucks felt there was a sinkhole," said Miller, as he pointed to recent road work on Waiomao Road.
Miller said the city offered to settle but he said it was much less than the properties were worth.
City Council Chair Ann Kobayashi, who represents the area, said the city should offer fair compensation.
"I think government has the responsibility to take care of people if we've allowed them to have a permit to build and live there," she said.
"Some of them can't get into their front door, they can't get into their driveway and they can't sell their property to move somewhere else."
The city had no immediate response.
Copyright 2019 Hawaii News Now. All rights reserved.