Police: Driver was going more than 60 mph just before triple-fatal pedestrian crash
Updated: Feb. 4, 2019 at 9:33 PM HST
HONOLULU (HawaiiNewsNow) - The pickup that plowed into a group of pedestrians last week in Kakaako was traveling at speeds more than 60 mph just before the crash — nearly 30 mph over the posted speed limit in the area, according to testimony Monday from Honolulu police traffic investigators,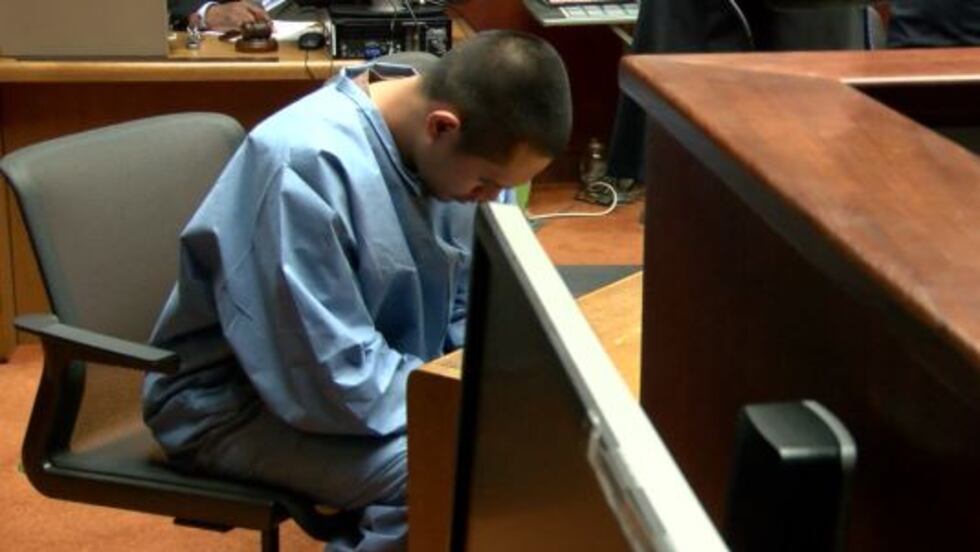 Police also testified that the pickup involved in the crash is believed to have been going at least 50 mph when the pedestrians were struck at the intersection of Ala Moana Boulevard and Kamakee Street.
Three pedestrians died at the scene, while several others were severely injured.
The statements Monday came during a preliminary hearing for 27-year-old Alins Sumang, the driver who has been charged with three counts of manslaughter in connection with the crash.
Sumang kept his head down during the entire hearing which lasted almost three hours and included testimony from 10 people: witnesses, a forensic pathologist and investigator from the county Medical Examiner's Office and several police officers who responded to the crash site or investigated it.
Officer Suaesi Tuamaunei, also testified that he found a half empty bottle of Absolut Vodka in the passenger floorboard as he looked for insurance and registration papers.
Court documents show that Sumang smelled strongly of alcohol after the crash.
Officer Tuamaunei said Sumang was belligerent after the crash. When Deputy Prosecutor Scott Bell asked what Sumang was saying, Officer Tuamaunei turned and asked the judge if he was allowed to swear. He said Sumang told emergency responders, "F*** you, I don't give a f***."
Sumang was taken to the hospital in serious condition.
[Read more: Families of 3 crash victims mourn loved ones who did so much in life — and had so much yet to accomplish]
The crash happened about 6:20 p.m. on Jan. 28. Witnesses described a horrific scene in the moments after the crash, with bodies scattered across the road and first responders and bystanders rushing to the aid of those who were hit.
Officer Sheldon Watts also testified that he was looking for the pickup after it was reportedly fleeing from the scene of another accident on Makaloa Street.
Officer Watts said he saw the truck on Rycroft Street and got behind it as it turned onto Pensacola Street, before he lost sight of the vehicle.
Officer Watts said he saw it again on Kona Street as it turned onto Piikoi Street, and tried to catch up to it. After it turned onto Ala Moana Boulevard, Officer Watts said he got stuck in traffic as a fire truck, towing a boat, was responding to another emergency with the lights and siren on.
"Everybody was stopping and moving over to give way to the fire truck, it made it difficult to maneuver through the traffic," Officer Watts said.
Just seconds later, the pickup hit the group of pedestrians standing on a traffic island at Kamakee Street and Ala Moana Boulevard before hitting a second truck.
The posted speed limit on that stretch of Ala Moana Boulevard is 35 mph.
For comparison's sake, the top speed limit on any Oahu highway is 60 mph.
In addition to the three people killed in the crash, several pedestrians sustained serious injuries and the driver of the second pickup truck was critically injured.
Sumang remains in custody. His bail is set at $1M. His public defender asked that to be reduced, citing his client being homeless and unable to afford bail. The judge denied that request.
Sumang's next hearing is scheduled for February 19.
Copyright 2019 Hawaii News Now. All rights reserved.