Initiatives offered for businesses who install EV charging stations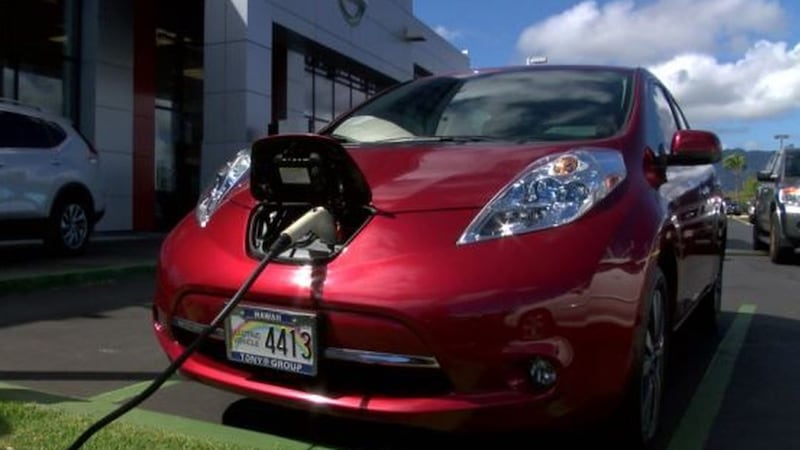 Updated: Feb. 3, 2019 at 11:46 AM HST
HONOLULU (HawaiiNewsNow) - Hawaii businesses looking to go green could get some help installing electric vehicle charging stations.
Hawaii Energy and Ulupono Initiative are offering a limited-time rebate for installing or upgrading to EV charging station at workplaces and multi-unit dwellings.
Those in Honolulu, Maui, and Hawaii counties could receive rebates of $5,000 for each a new installation. System upgrades to current stations could earn businesses a $1,500 rebate.
"We're just really hoping that people contact us and work with us. We're really hoping that by doing a program this, we're going to encourage people to look in to electric vehicles more," Susan Tai, the Hawaii Energy New Initiatives Manager, said.
"Right now electric vehicles, electric vehicle charging are kind of in the infant stage, so we feel that incentives to get the private sector off the fence can be really valuable to move the market and accelerate not only EV adoption, but EV charging across the state, as well," Greg Gaug, Ulupono Initiative Vice President of Investment said.
Rebates must be claimed by June 30th, or while funding lasts. Click here for more information.
Hawaii Energy says there are more than 8,300 registered electric vehicles across the state.
Copyright 2019 Hawaii News Now. All rights reserved.