Police fatally shoot 51-year-old driver who allegedly tried to run over officer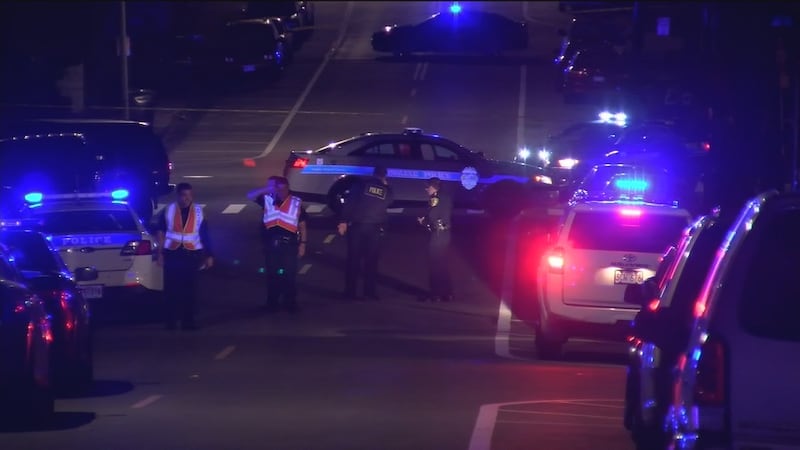 Updated: Jan. 29, 2019 at 4:51 PM HST
HONOLULU (HawaiiNewsNow) - The 51-year-old Ewa Beach man who was fatally shot by police in Kalihi early Tuesday refused to heed officers' orders and drove toward one of them during a traffic stop, police said.
Family members asked Hawaii News Now not to name him, but said he leaves behind four children.
The shooting happened just after 1:30 a.m., when three officers stopped a vehicle for a traffic violation near Kamehameha Shopping Center, police said.
Police Chief Susan Ballard said the officers ordered the suspect to turn his vehicle off, but he refused.
One of the officers then used pepper spray to try to get the suspect to comply, but it was ineffective.
"The suspect then revved the engine and sped toward an officer who was standing toward an officer who was standing at his vehicle's open driver's door," Ballard said. "Fearing for his life, the officer fired multiple rounds at the suspect — fatally shooting him."
The Honolulu medical examiner's office has not released the suspect's identity yet.
Ballard said he had 12 prior convictions, including for terroristic threatening.
He was pronounced dead at the scene.
Neighbors who knew him are stunned and said their hearts go out to his four children.
"Good kids. Just wish them the best," said Robert Gayer. "If you guys need anything, you guys know where I live, just come talk to me, if I can help you guys in anyway. I'm so sorry ... just hoping for the best for them. I'll be praying for the family just to get through this."
The officer who fired has eight years of service and has been put on administrative leave during the investigation, as is procedure. The two other officers who were involved in the incident have 13 and five years of service.
The incident is the first officer-involved shooting of the year. Last year on Oahu, there were eight — six of which were fatal.
Police blocked the intersection of Kapalama Avenue and Hala Drive during the investigation.
This story will be updated.
Copyright 2019 Hawaii News Now. All rights reserved.