Number of crimes against the elderly triple on Oahu over last decade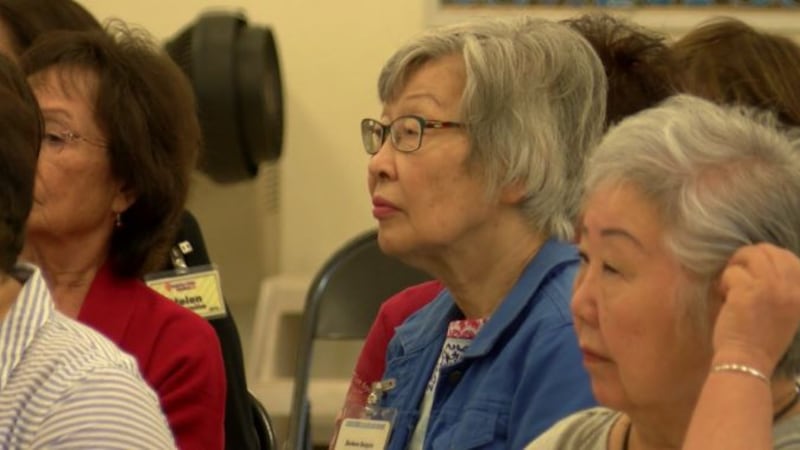 Updated: Jan. 28, 2019 at 6:38 PM HST
HONOLULU (HawaiiNewsNow) - Over the past decade, crime against the elderly on Oahu has shot up 300 percent.
Along with an increase of violence against seniors, the city Prosecutor's Office says it's seeing another disturbing trend: Kupuna conned by their own family.
"It's a more dangerous world for seniors unfortunately," said Scott Spallina, supervisor-in-charge of the Prosecutor's Office Elder Abuse Unit.
On Monday, Spallina teamed up with CrimeStoppers for a special informational session aimed at alerting seniors of crimes happening in the community.
Spallina says the most common offense committed against senior citizens is financial exploitation.
"When you say my children would never steal from me ... they do. And it's sad," said Spallina.
The city Prosecutor's Office says over 70 percent of elderly crime victims are actually related to the person who's conned them.
"They rely on you not calling the police," said Spallina.
And authorities say that for most part, financial crimes against the elderly are vastly under-reported.
For seniors in attendance at the session, the information was eye-opening.
"You think family is not going to do that to you," said senior Fred Higa. "When they do that to you, you're sort of in denial."
Added senior Caroline Miyata: "I think now we have to be a lot more skeptical about what's happening and much more careful."
Copyright 2019 Hawaii News Now. All rights reserved.