In video for White House run, Gabbard calls on Americans to 'come together'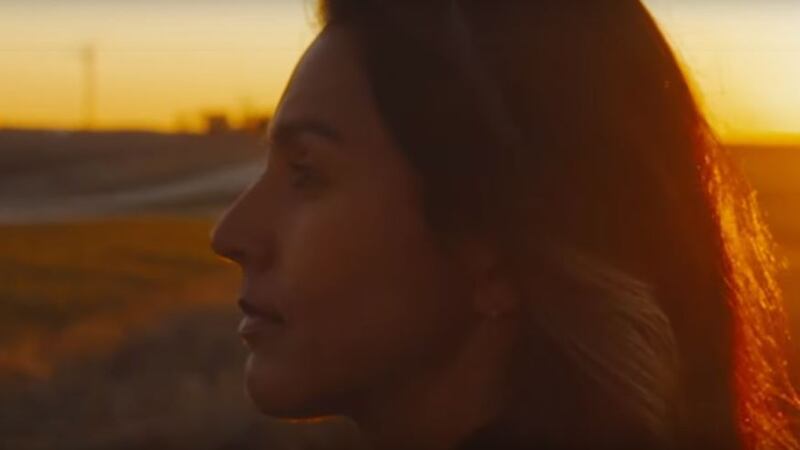 Updated: Jan. 24, 2019 at 1:46 PM HST
HONOLULU (HawaiiNewsNow) - Hawaii Congresswoman Tulsi Gabbard dialed up her 2020 campaign for president Thursday with an artfully-produced online video explaining her reasons for running.
The video, which runs one minute and 22 seconds, decries the divisive nature of American politics and says the power of love can help people find common ground.
"We are the ones who have the power to make change," Gabbard said, in the video.
"It takes every single one of our hands, our hearts and our voices, motivated by this love and aloha to take on those forces and those obstacles that can seem too great to overcome."
She continues, "There is no force more powerful than love. This is how we come together as America."
In the video, Gabbard — at times wearing her military fatigues or dress uniform — also highlights her anti-interventionist stance, pointing to the ongoing wars in Iraq and Afghanistan that have cost American taxpayers trillions and destabilized the region.
The video was dropped on the same day that Gabbard took to Twitter to urge the president against military intervention in Venezuela. President Donald Trump has officially recognized Venezuelan opposition leader Juan Guaido as the country's interim president, enraging the country's embattled president, Nicolas Maduro.
Gabbard, D-Hawaii, announced her 2020 White House run earlier this month on CNN, prompting some to question her progressive credentials given her previous decisions and statements, including about LGBTQ people.
The U.S. representative subsequently posted a video in which she apologized for some of her past beliefs and comments, saying they were "wrong and worse, hurtful to people in the LGBTQ+ community and their loved ones."
Gabbard, 37, represents Hawaii's 2nd Congressional District, which covers rural and parts of suburban Oahu and the Neighbor Islands. She is a combat veteran who served in Iraq and Kuwait with the Hawaii National Guard.
She joins a growing field of Democrats seeking their party's nomination for president.
U.S. Housing Secretary Julian Castro recently announced a bid, and Sen. Elizabeth Warren of Massachusetts, Sen. Kirsten Gillibrand of New York and Sen. Kamala Harris of California say they are running.
Copyright 2019 Hawaii News Now. All rights reserved.