Saint Francis to lay off dozens of teachers, do away with upper grades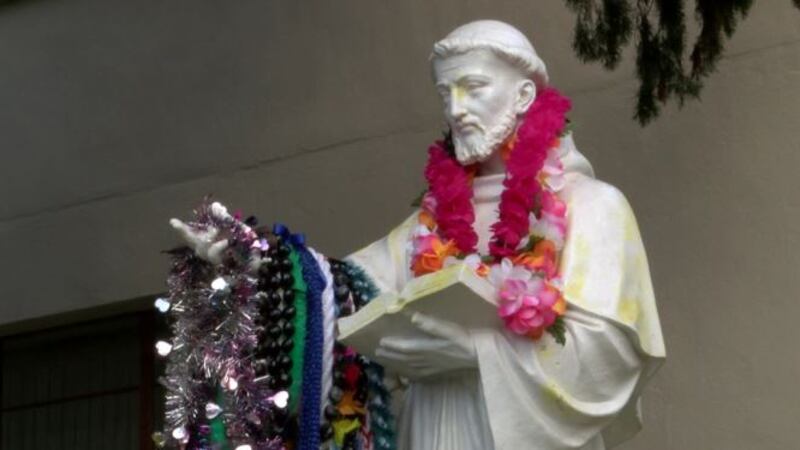 Updated: Jan. 7, 2019 at 9:08 PM HST
HONOLULU (HawaiiNewsNow) - Citing growing financial constraints, Saint Francis School in Manoa has announced it will no longer offer middle and upper school grades in the coming academic year — and could close entirely if enrollment goals aren't met.
The school's board of directors announced the decision Monday afternoon, saying the institution could no longer offer grades seven through 12 "at the same high-quality level after this academic year."
"When I found that out, I just -- a little piece of me did die and I was actually in shock because I knew things were bad at the school and they were having some trouble, but I didn't know that it was to the point that they were going to close," said Teuila Tauaese, who attended Saint Francis from 2001 through 2008.
"I'm still kind of in disbelief," said 2004 graduate Kawehi Meheula. "For me, those were some of the best years of my life. I made so many great friendships with girls that are my sisters until this day."
The decision means that about 30 to 35 teachers will be laid off in May.
About 30 teachers who teach in preschool through sixth grade will stay on.
According to the school's website, there were 447 students enrolled, including 223 in the upper (high) school and 92 in the middle school.
Enrollment reports also show that Saint Francis has watched its student body numbers decline slightly in recent years.
"The board's decision to close the middle and upper Schools was a very difficult one made in the best interests of all of our students," said Randall Yee, chairman of the school's board of directors.
"Rather than closing or reducing its services for all students, the board's goal is to continue operating the preschool through sixth grade program."
But Yee warned that the school's future would depend on its enrollment.
"We are exploring all opportunities to allow the school to continue its mission of providing our future students with a high-quality Catholic education at affordable tuition rates," he wrote, in a letter to parents.
If enrollment targets aren't met, an announcement will be made by March 31 on whether the school will be forced to close entirely.
Tuition at Saint Francis is a relative bargain, ranging from $9,000 for elementary school students to $13,000 for high school school students. On top of that, about 60 percent of students get tuition assistance.
And, school officials say, the actual cost of educating Saint Francis students is about $18,000 a year.
While Yee didn't elaborate on the school's financial situation, he did say that the Sisters of Saint Francis of the Neumann Communities have been "very generous" in years past in supporting the school financially.
Unfortunately, he continued, the sisters can no longer afford to help.
Saint Francis was founded 95 years ago, originally as a high school only, and began admitting boys in 2006.
"For my family its three generations of women that went to Saint Francis, my grandma, my mom, my dad's sister, me, my sister, my two older cousins," said Meheula. "I even have younger cousins that went there."
The school has also had a turbulent year. Last June, Sister Joan of Arc Souza was removed as the school's principal after 27 years. And then last fall, the varsity football team had to forfeit all its games and was disqualified from the state tournament because of questions over the eligibility of a senior on the team.
The school's announcement comes as other Catholic schools locally and nationally also struggle to keep enrollment up without raising tuition higher than what parents can afford to pay.
In June, St. Anthony School in Kalihi closed its doors, citing declining enrollment.
Altogether in the islands, about 8,800 students were attending Catholic schools in the 2017-18 school year, accounting for about one fourth of private school enrollment statewide.
Alumni are concerned that the school will have to shut down.
"I am sad that I will not be able to send my children to Saint Francis," said Tauaese.
This story will be updated.
Copyright 2019 Hawaii News Now. All rights reserved.