State to Hawaii property brothers: Fix decrepit roads or stop charging for parking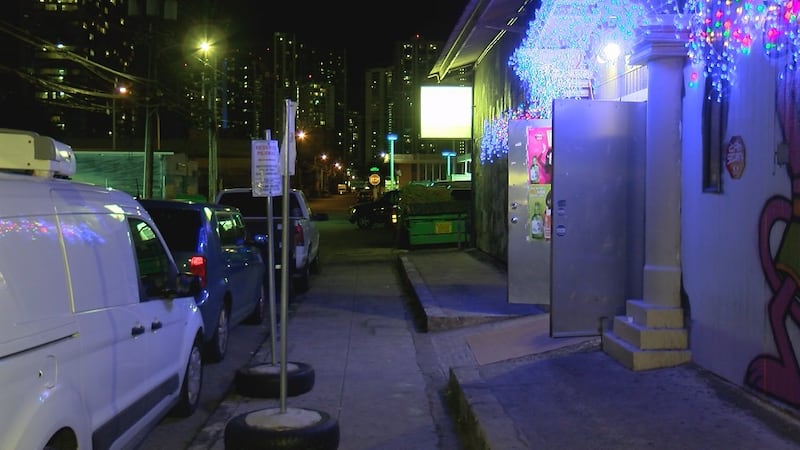 Published: Dec. 27, 2018 at 11:59 AM HST
HONOLULU (HawaiiNewsNow) - A state agency is ordering two brothers to either fix up the streets they claim they own in Kakaako or stop charging parking fees.
Cedric and Calvert Chun own Kakaako Land Company and claim they own Cummins, Kawaiahao, Clayton, Queen, and Ilaniwai Streets and charge more than $100 per month for various stalls on those roads and tow away "unauthorized vehicles."
Hawaii Community Development Authority (HCDA) sent the company a notice of violation this month saying those five roads aren't up to city code.
"If you're charging for parking in Kakaako on private roads, the roads need to be up to city standards, or you can't charge for parking," said Garett Kamemoto, HCDA spokesman.
The notice of violation states that the Chun brothers have until Jan. 14 to repair those streets or stop charging for parking.
If they don't, they could be fined $500 per day.
Jin Hong, owner of the popular business Cafe Duck Butt, has two "reserved parking" stalls that Kakaako Land Company leases out right in front of his business on Kawaiahao Street.
Hong says business owners are losing out on prime customer parking.
"Parking has always been an issue in our neighbor. So of course, when they don't see any open stalls, or stalls always taken, it is a little bit of a deterrent," said Hong.
Hong says nearby business owners are the ones who ultimately suffer.
"I definitely want better roads and better parking for my customers. That's all I care about," Hong said.
Hawaii News Now left a message for the Chun brothers' attorney for comment but have not heard back yet.
Copyright 2018 Hawaii News Now. All rights reserved.