No state employees disciplined after investigation into admitted killer's escape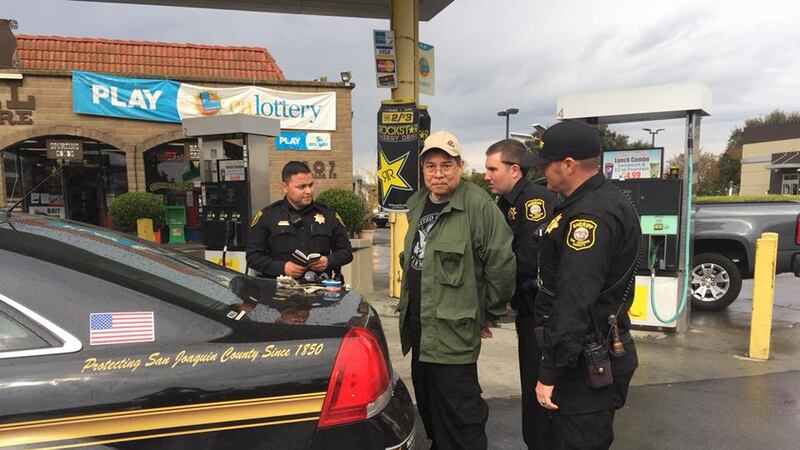 Updated: Dec. 12, 2018 at 3:30 PM HST
HONOLULU (HawaiiNewsNow) - The state's lengthy investigation into the 2017 escape of an admitted killer from Hawaii State Hospital found lax policies and procedures at the facility but no employee wrongdoing.
"There are no grounds to take disciplinary action against any one state employee at the State Hospital," said State Attorney General Russell Suzuki, in a news conference Wednesday.
"This is because the staff members who were on duty were operating under relaxed oversight."
On Nov. 12, 2017, admitted killer Randall Saito escaped from the facility in Kaneohe and ended up in California nine hours later — before the state had even reported him missing.
His escape prompted an intense manhunt, and he was captured days later.
And since Saito's escape, six hospital employees have been on "off-duty status."
[Also read: A year later, few answers into how admitted killer escaped from Kaneohe psychiatric hospital]
[Also read: 'Fault on our side': State officials take blame for killer's escape]
But the investigation found that none of the employees were directly responsible for his escape.
Two of them have retired and four will be reinstated to their positions and will be re-trained. No employees will receive disciplinary action.
Hawaii Department of Health Director Bruce Anderson said the investigation did highlight the need for significant changes to how the facility — the only state-run psychiatric hospital in Hawaii — is managed.
Unlike when it was first opened, nearly all Hawaii State Hospital patients today are forensic admissions — or sent there by the courts after being arrested for a crime.
"Shifting from a mix of patients, many of whom were voluntarily committed, to operating an exclusive forensic facility has required a major shift of mindset and practice at the hospital," Anderson.
He added that in the days and weeks after Saito's escape, the department moved to bolster security, review and tighten procedures and re-train staff.
"We knew the AG's detailed investigation would take time, and we did not wait to take immediate corrective actions and make improvements at the hospital to ensure safety," Anderson said.
"Increased security measures were immediately put in place by the hospital administration, and we continue to make improvements that increase patient monitoring to protect employees as well as the public."
There have been no escapes from the State Hospital so far this year. In 2017, there were two.
The office said the report has been provided to the Health Department, which oversees the psychiatric hospital. A redacted version of the final report is set to be released to the public Wednesday or Thursday.
The findings of the state Attorney General's report come as Saito prepares to stand trial for the elaborate escape, which involved a charter flight to Maui, a commercial flight to California, thousands of dollars, and several fake IDs.
Saito has repeatedly refused to say who assisted him. And he was not interviewed for the state's administrative review.
The escape was an embarrassing episode for the Ige administration.
In addressing the media days after the incident, Gov. David Ige said the escape "should have never happened."
Saito was sent to the State Hospital in 1981 after being acquitted by reason of insanity for the gruesome murder of a 29-year-old woman at Ala Moana Center.
Prosecutors said she was chosen at random, shot in the face with a pellet gun, then fatally stabbed. They called Saito's acquittal a "miscarriage of justice," describing Saito as a cold-blooded murderer.
After his arrest in California, Saito admitted in several media interviews that he was guilty in the killing and had faked a mental illness in order to avoid prison time. He claimed that he'd escaped from the State Hospital, after being held there for 37 years, because he didn't believe it was safe.
This story will be updated.
Copyright 2018 Hawaii News Now. All rights reserved.