'Perhaps we retreat:' City predicts major changes as Hawaii faces coastal erosion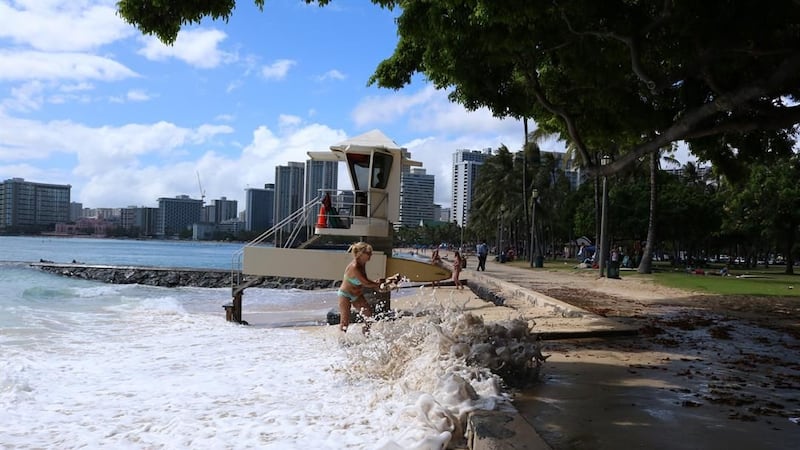 Updated: Nov. 26, 2018 at 7:28 PM HST
HONOLULU (HawaiiNewsNow) - Following the release of a new national climate assessment, Honolulu Mayor Kirk Caldwell predicted Friday that Hawaii will see major changes in infrastructure as ocean levels rise in the decades ahead.
The report, which was released this past week, is just the latest report to warn government leaders to start planning now for stronger storms, more drought, higher temperatures and rising oceans.
Here at home the report warns climate change will have devastating effects in Hawaii and warns there is not much time to prepare for its effects.
One of its effects is erosion, which is a pressing problem for Oahu's shrinking North Shore beaches.
Caldwell acknowledges that coastal erosion threatens major roadways and homes and suggests "perhaps we retreat."
"That we give our beaches a chance to live by eroding, and allowing the sand to stay. But we may have to give up homes. We may even have to give up roads."
Caldwell and local scientists, who helped author the report, say erosion is a possibility that will still take a few decades to happen; especially if nothing is done to reduce fossil fuel use, which is leading to rising global temperatures.
Copyright 2018 Hawaii News Now. All rights reserved.