MMA fighter charged with assault in alleged attack on wife, UFC's Rachael Ostovich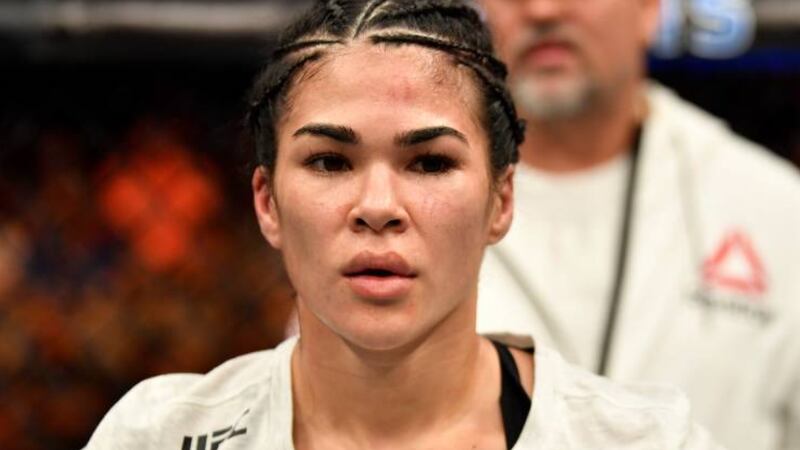 Updated: Nov. 21, 2018 at 9:00 PM HST
HONOLULU (HawaiiNewsNow) - After an attack Sunday that left her hospitalized, rising UFC star Rachael Ostovich filed a TRO against her husband that describes the alleged assault — and said it wasn't the first.
In the court document, Ostovich wrote that her husband — MMA fighter Arnold Berdon — punched her repeatedly on the head, face, and ribs during the attack, which happened at the couple's Waianae home.
Berdon turned himself into police on Tuesday afternoon, and was subsequently arrested on suspicion of attempted murder. He was charged on Wednesday with second-degree assault, with bail in the case set at $75,000.
Ostovich's injuries, which include a broken eye socket, forced her to withdraw from an upcoming fight against Paige VanZant that was scheduled for Jan. 19 in Brooklyn, New York.
In the TRO, Ostovich said the attack left her gasping for breath. She had to escape through the balcony. She also said she coughed up blood and vomited several times.
Her manager, Brian Butler-Au, said in a post online that Ostovich is recovering at home with family.
"The family would like to ask for some privacy as they sort through this matter," he said. "We would like to thank the UFC for all their support on this matter as well as the fans and media for your concern."
In the TRO, Ostovich also alleges that Berdon attacked her in May. She writes that he "punched her thighs repeatedly, leaving bruises on her leg."
Ostovich was released from the hospital Monday.
Berdon is supposed to be in court next month for a hearing on the TRO.
This story will be updated.
Copyright 2018 Hawaii News Now. All rights reserved.