Fellow musicians, family members remember Cyril Pahinui as 'the epitome of aloha'
He died Saturday at the age of 68.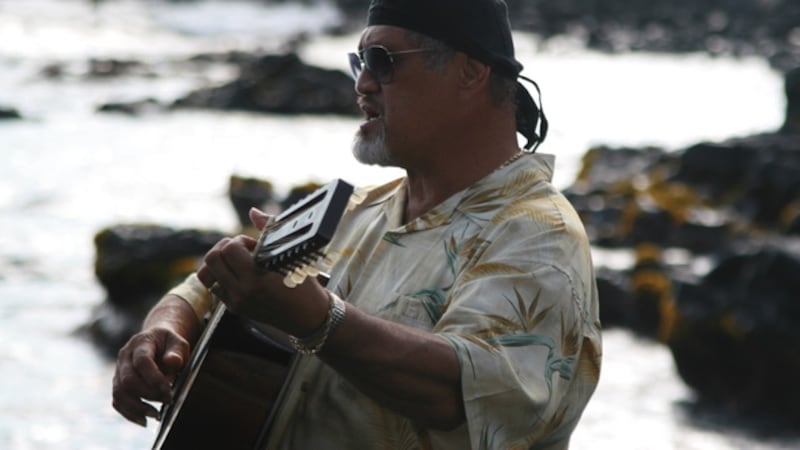 Published: Nov. 19, 2018 at 5:55 AM HST
HONOLULU (HawaiiNewsNow) - Legendary Hawaiian musician Cyril Pahinui, who earned three Grammy and nine Na Hoku Hanohano awards over his impressive career, died Saturday evening at the Queen's Medical Center. He was 68.
The Waimanalo native toured around the world and performed twice at Carnegie Hall.
He recorded more than 50 albums with many of Hawaii's top musicians, including Peter Moon, Palani Vaughan, Aunty Genoa Keawe, Meveen Leed, Dennis Kamakahi and Jeff Peterson.
The Vietnam veteran had been hospitalized since February 2016 for pneumonia and a collapsed lung.
He also underwent several surgeries.
Fellow stars of the Hawaiian music industry are also remembering his life and legacy.
Amy Hanaialii took to Facebook to express her condolences, saying, "You can rest now Uncle. One of our Legends of Hawaiian music has transitioned over into Akua's arms."
In 2017, the slack key guitar master — son of legendary entertainer Gabby Pahinui — was named a heritage fellow by the National Endowment for the Arts.
Cyril's brother James "Bla" Pahinui released this statement Sunday.
"My brother Cyril was a wonderful guitar player who loved sharing Hawaiian music with others. He helped spread Hawaiian music throughout the US and made it more visible and accessible. I will remember him as a gentle man who loved his family and making others happy through his music. We will miss him and really appreciate everyone's kindness during this difficult time."
"Cyril is the epitome of Aloha. He is always generous, he is always supportive. He loves his music and he shares it freely with people," Chelle Pahinui said.
Pahinui is survived by his wife, Chelle; daughters Amber Pahinui-Stevens and Andrea Pahinui as well as Carrie McBurney Wright, Elizabeth MacDonald and Anne Shand; brothers James "Bla" and Phillip; sisters Madolyn and Margaret; and 19 grandchildren.
Cyril's wife says his latest album is already available for purchase and download at his website and that any profits will go towards his Hawaiian music education programs in Waimanalo.
A public celebration of life will happen sometime in January.
This story will be updated.
Copyright 2018 Hawaii News Now. All rights reserved.