Nanakuli charter school once hailed as educational leader in upheaval amid financial woes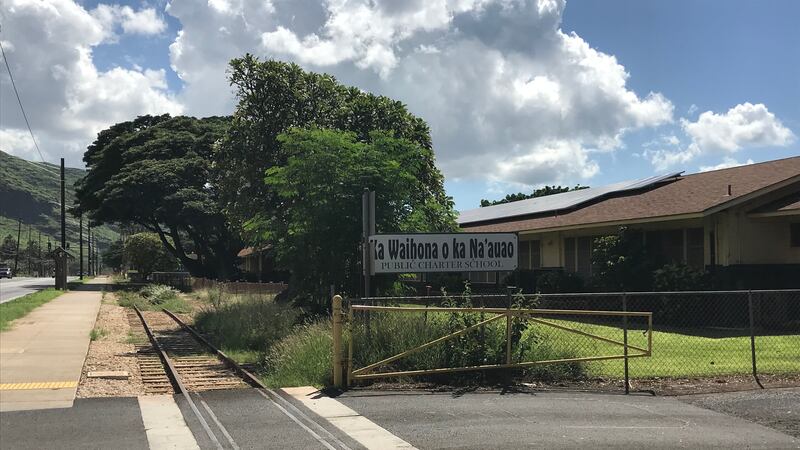 Updated: Nov. 9, 2018 at 8:58 PM HST
HONOLULU (HawaiiNewsNow) - For years, Ka Waihona o ka Na'auao in Nanakuli has been dedicated to academic excellence and Hawaiian culture for its 600 students.
Its head of school, Alvin Parker, has been hailed as a visionary.
But earlier this month, the school's ohana got troubling letter.
It said the Hawaii State Public Charter School Commission had reconstituted the board, then a transitional governing board put Parker and the school's business manager and his wife, Renette Parker, on a 30-day administrative leave.
The letter said, "Parker and Mrs. Parker will be restricted from any access to the school including but not limited to entering campus and school administration and operations systems."
On its website, the charter school commission said, "Governing Board failed to manage the financial performance of the school."
"They've been under a notice of concern for quite some time, a year, as we work with the school and as we tried to fix and resolve those issues that we had uncovered," said Sione Thompson, executive director of the Hawaii State Public Charter School Commission.
He says near the end of last year, the school was so low on cash it was possible employees wouldn't be paid. If that happens, a charter school must immediately shut down.
"It was apparent to us that the governing board at that time struggled with communicating and understanding the gravity of the situation and being able to resolve it," said Thompson.
Parker told Hawaii News Now he had no comment "due to the pending state of the investigation," and previously told the commission the school is financially sustainable.
"Mr. Parker and Mrs. Parker have been very transparent in terms of asking questions and as we uncovered some of the things within the performance of the school, I've had a very positive working relationship with them," said Thompson.
The transitional board said in a statement that its focus is "to ensure on the best learning environment for its students."
"It asked for the community to allow us the time to process through any issues that have brought us to this point," it added.
Despite community concerns about the future, the commission says its goal is to keep the school open.
"The goal here is to work with that community, to work with their independent board in addressing the issues, fixing it and moving forward," said Thompson.
Copyright 2018 Hawaii News Now. All rights reserved.