Pilots wanted: Hawaii's air travel industry facing potentially costly shortfall
A handful of pilot education programs have closed on Oahu.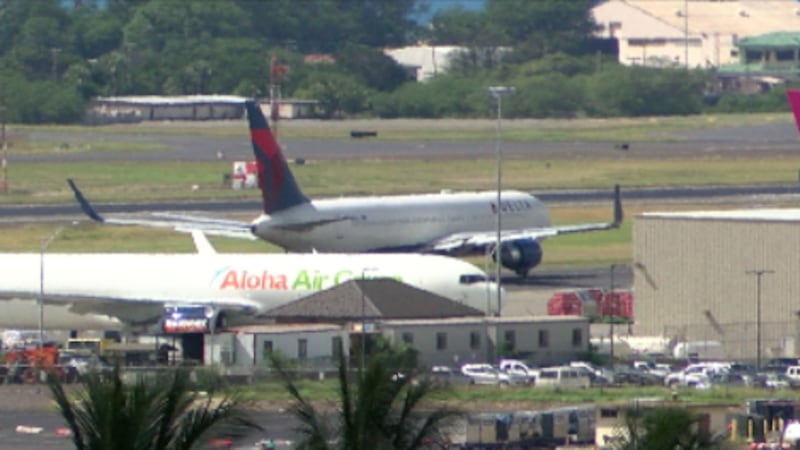 Published: Nov. 9, 2018 at 2:54 PM HST
HONOLULU (HawaiiNewsNow) - In Hawaii, a shortage of highly trained pilots is surfacing in the cockpits of charter companies. That shortage could eventually reach the big passenger airlines.
"We just cannot generate the number of pilots we need," said Pat McNamee, president of the General Aviation Council of Hawaii.
McNamee is a career pilot with United Airlines.
He said Hawaii's pilot shortfall became more pronounced when the University of Hawaii closed its flight program in 2015.
Over the last 18 months, the shortage has gotten worse with the closing of three Oahu flight schools due to high operating costs and diminishing student enrollment numbers.
But the schools are a crucial training grounds for future pilots.
"We try to teach as many pilots as we can, but we're limited by facilities, air space, and obviously money. It's very expensive," said McNamee.
Airline expert Peter Forman said Hawaii faces a greater potential for harm from the pilot shortage than the mainland.
"I think it will be in a worse situation both because there is fewer pilots being trained here than other places, and because we depend so heavily on air travel," he said.
McNamee estimates Hawaii needs about 100 new general aviation pilots a year just to replace the pilots who reach their mandatory retirement age of 65.
Adding to the subtraction, fewer military trained pilots leave the service to enter the private sector.
McNamee said air safety could eventually be compromised.
"We've really lowered the minimum qualifications to get into the airlines because we're running out of pilots," he said.
Aviation insiders say if the problem is left unchecked, the pilot shortage could lead to fewer flights and higher prices for airline tickets.
On Saturday, the Future and Active Pilot Advisors will hold a forum to try to entice teenagers and young adults into piloting. Pre-registration is required for the free event. To pre-register for for more information, click here.
Copyright 2018 Hawaii News Now. All rights reserved.