Advocates rally to push Native Hawaiian voters to the polls
'They say Hawaiians don't vote. We want to prove them wrong.'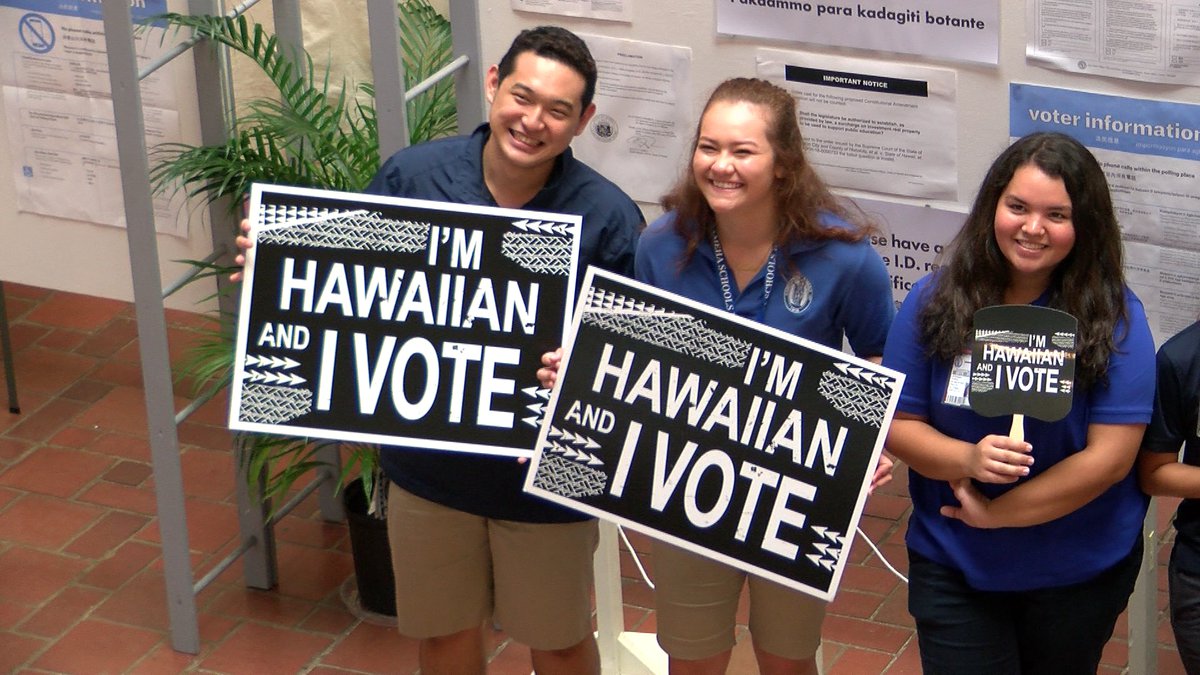 Updated: Nov. 6, 2018 at 7:47 AM HST
HONOLULU (HawaiiNewsNow) - Advocates for Native Hawaiians are hoping to become a more powerful force in politics for this year's general election.
The Office of Hawaiian Affairs, Kamehameha Schools, and the Council for Native Hawaiian Advancement are using a variety of different tactics to push people to the polls.
"They say Hawaiians don't vote. We want to prove them wrong," said the CEO for the Council for Native Hawaiian Advancement (CNHA).
Kuhio said the CNHA has made nearly 12,000 phone calls in the last month reminding voters to head to the polls. In addition, he said they sent out nearly 9,000 mailers.
CNHA is also partnering with LYFT to offer free rides to the polls on election day using the promo code: CNHALYFT.
In collaboration with with Kamehameha Schools, their collective goal is to reach Hawaiians of all ages.
"Only 38.6 percent of registered voters turned out to vote, with Hawaiians being the least represented demographic in that percentage," said Kamehameha Schools Kapālama Senior Connor Kalahiki. "So I was like kill two birds with one stone and get young Hawaiians voting."
Kalahiki got creative. Posing as Gov. David Ige and his peer as President Donald Trump in their school's daily news announcements, they urged fellow student body to head to the polls.
As a result, about 80 students registered or pre-registered to vote and eight seniors made the trip down from Kapalama to Honolulu Hale to cast their votes for the very first time.
"We have two other sister campuses that we're going to definitely reach out to and see if we can make it a senior thing that they get to do and become lifelong voters and help make a difference in the world for not only themselves and their futures, but the future of Hawaiians and the Hawaiian people," said the school's Student Leadership Activities Director Andrew Lai.
Copyright 2018 Hawaii News Now. All rights reserved.