Waikiki Natatorium one of 100 memorials nationwide to receive special WWI honor
Around 9,800 service members from Hawaii served in WWI.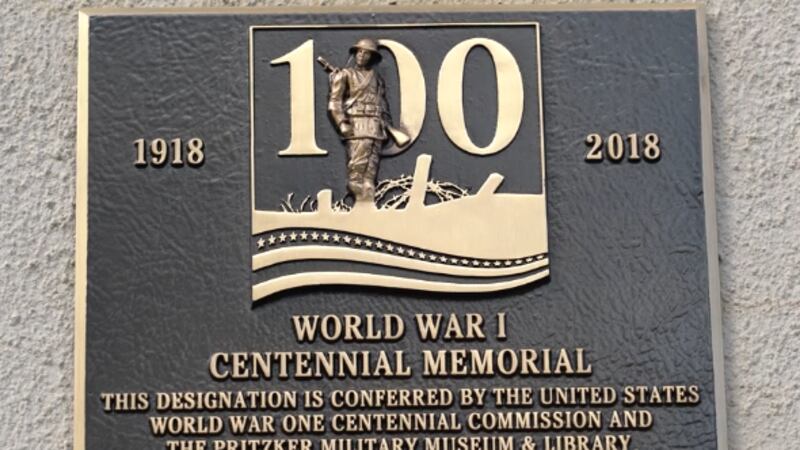 Published: Nov. 2, 2018 at 3:58 PM HST
WAIKIKI (HawaiiNewsNow) - With the sound of bagpipes in the air, a special plaque was unveiled at the Waikiki Natatorium War Memorial Friday.
The plaque honors the natatorium as an official WWI Centennial Memorial, thanks to the 100 Cities/100 memorials program.
"By designating 100 WWI memorials across the nation, we honor the names of those who served and the history of the communities where they lived," said Kenneth Clarke, creator of the Centennial Memorial program.
Around 9,800 service members from Hawaii served in WWI and were acknowledged during the ceremony, which commemorated the upcoming centennial anniversary of the end of WWI.
"We have seen this spirit of volunteerism in all major conflicts and the aloha spirit never accepts defeat," said Colonel Ken Tafao of the U.S. Army 9th mission support command. "I cannot think of a better place to honor our veterans and [their] families."
The natatorium was selected to be honored after a nationwide competitive nomination process.
Memorials from 37 different states were honored with this distinction and each site will receive a $2,000 grant, which will be used to restore, conserve and maintain the memorial.
The program is sponsored by the U.S. World War One Centennial Commission and the Pritzker Military Museum and Library.
Friday's ceremony precedes a special event to commemorate the centennial of the end of WWI, Armistice and Veteran's Day, which will be held on Nov. 11 at the natatorium.
Copyright 2018 Hawaii News Now. All rights reserved.