Rivals remove gloves in match for Ewa Beach state senate seat
The two candidates have had a rivalry for years.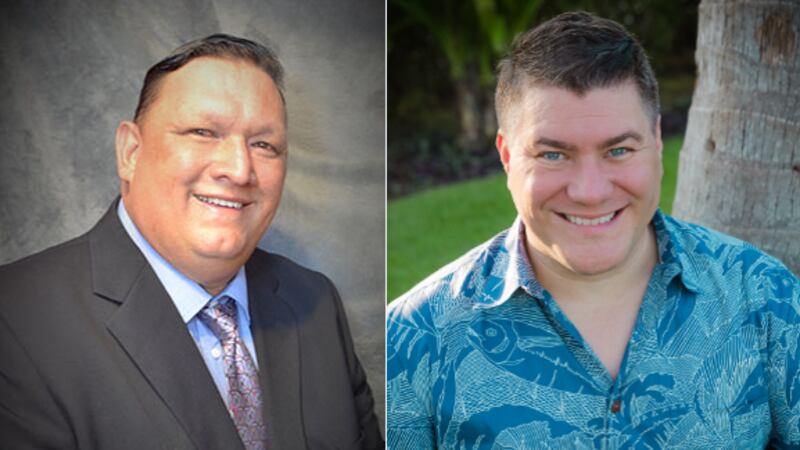 Updated: Nov. 2, 2018 at 7:59 PM HST
HONOLULU (HawaiiNewsNow) - It's all shakas in a photo of democrat State Representative Matt LoPresti and Ewa neighborhood board member and republican Kurt Fevella posted in July on LoPresti's facebook page; but behind the smiles, there's a years long rivalry where past headlines are now campaign fodder.
In 2011, an online news report of a lawsuit accused Fevella of taking financial advantage of an elderly man. Fevella says the case was dropped the next year.
"Very dirty politics and that's what happened. There has no truth and no merit to that," Fevella said.
"That sort of thing is despicable, premeditated," LoPresti said.
A day before the August primary, news of LoPresti on security video taking his opponent's campaign flyer a month prior. He says the video didn't show him returning the flyers a short time later.
"I slipped one afternoon. I ask for people's forgiveness. I'm a better person and I'm moving on," LoPresti said.
"The proof is in the pudding. You've already seen the video. You've seen what he's capable of doing under pressure, under desperation," Fevella said.
"A democrat should win that seat, but it's become more difficult for [LoPresti] than it should. So this race is going to be closer than it otherwise would," said HNN political analyst Colin Moore.
As for their accomplishments, LoPresti says he's proud to have helped bring air conditioning to hot classrooms and wants to focus on funding traffic solutions.
Fevella wants to help expand overcrowded schools and says for years that he's been a voice of the community.
"I'm not going to go there to be a dictator. I'm going to be there to be a communicator," Fevella said.
"I think the people of Ewa Beach have seen what I've been able to do for the community," LoPresti said.
Copyright 2018 Hawaii News Now. All rights reserved.