Senior living community faces discrimination claims involving new 'death with dignity' law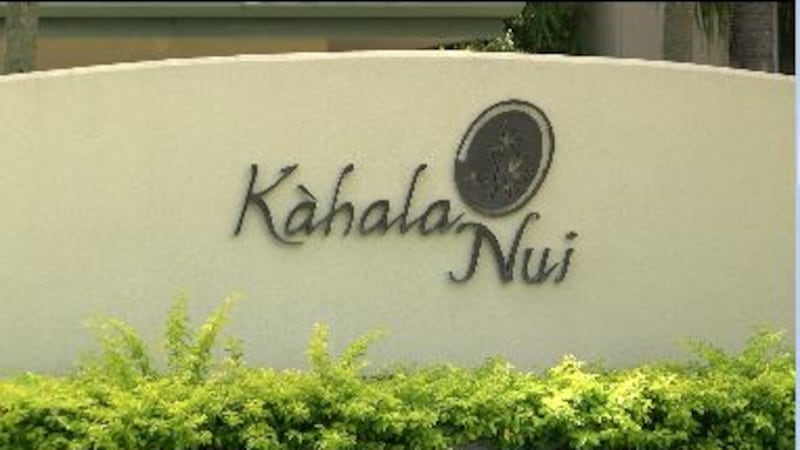 Updated: Nov. 1, 2018 at 5:47 PM HST
HONOLULU (HawaiiNewsNow) - ACLU Hawaii is calling out one of Oahu's biggest senior living communities for telling its residents they won't be able to use the state's new law allowing medically-assisted suicide.
The medical aid-in-dying law goes into effect Jan. 1, 2019, and allows terminally ill adults with less than six months to live to receive life-ending prescription medication.
But back in May, a memo from Kahala Nui's Executive Director Wendy Wong was sent to all residents, telling them they couldn't use the law.
It highlighted a section of the residency agreement, which residents sign at the time they move in, that says, "(Kahala Senior Living Community) will not permit any use or activity in, on or from Kahala Nui repugnant to the Roman Catholic Bishop of Honolulu or inconsistent with the doctrines and teaching of the Church."
Kahala Nui is built on land owned by the Catholic Diocese, and its lease bars anything that promotes abortion, euthanasia, or assisted suicide.
"We were shocked they were sent this letter," said Mateo Caballero, ACLU Hawaii's Legal Director. "To use a lease agreement and a memorandum to essentially bully our kupuna so that they are fearful of taking advantage of the law, that is just wrong."
The ACLU is accusing a Kahala Nui of illegal discrimination against its non-Catholic residents, who may want to take advantage of the state's new law.
Caballero says both the memo and the residency agreement violate federal and state housing laws that say its illegal to discriminate based on religion.
"You cannot impose, as a landlord, your religious beliefs on your tenants. But also, you have to allow your tenants to have their own beliefs," he said.
Caballero says they sent a letter to Kahala Nui, demanding the retirement community fix these legal issues before Nov. 16.
In a statement, Kahala Nui says they were surprised by the letter and are reviewing it with their lawyers.
"That said, in no uncertain terms, Kahala Nui does not discriminate and has never denied residency based on religion, race, sex, color or any other basis," the statement said.
Copyright 2018 Hawaii News Now. All rights reserved.