The state Archives is moving into the digital age
Some of Hawaii's most important documents are going to be available online.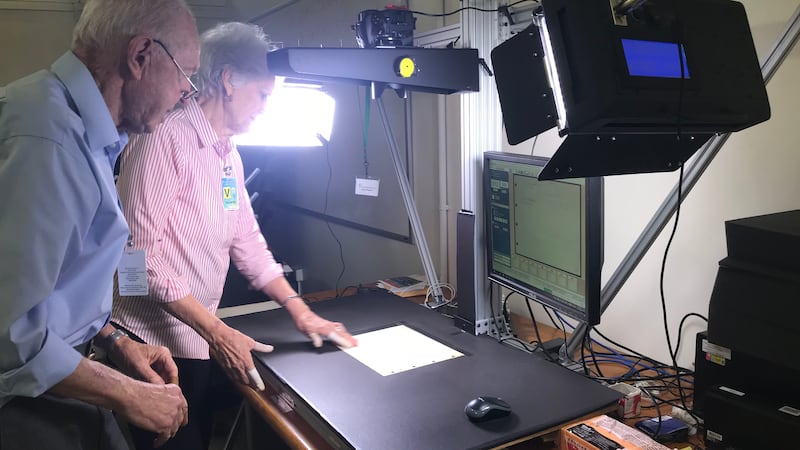 Updated: Oct. 15, 2018 at 5:37 PM HST
HONOLULU (HawaiiNewsNow) - Behind a 6-inch-thick bank vault door and inside a locked safe are some of the rarest documents in Hawaii history.
There, under the control of the state Archives, you'll find Queen Liliuokalani's handwritten song book, including "Aloha Oe"; a Hawaii customs form for the first men on the moon; and a contract with King Kamehameha the Great's signature in 1818 — only an 'X' since Hawaiian was not yet a written language.
"He handled it and it went through his hands, through our predecessors, made it here to the archives and to the people of Hawaii today is nothing short of a miracle that it survives," said state Archivist Adam Jansen.
But up until now, most of the historical documents at the State Archives have been difficult to impossible to access.
That's changing thanks to a large project to digitize the archives' 12,000 cubic feet of records.
"It's their history. It's their rights. It's their property. It's their identity," Jansen said. "It's the most important documents that the government has ever produced."
Volunteers from genealogy websites like Family Search and Ancestry are helping with the project, which is costing about $500,000 a year.
Phyllis and David Walch from Utah are photographing tax assessment records and have digitized patient information from Kalaupapa.
"As you go through these records, it tells its story so it was a fascinating thing," Phyllis Walch said.
The state archivist says the digital archives will be upgraded every four years from now on so the technology doesn't get obsolete and will start to be available to the public online early next year.
Copyright 2018 Hawaii News Now. All rights reserved.