State says it's working on a temporary fix to giant pothole in H-1 zipper lane
The pothole was responsible for damaging at least nine vehicles during the Monday morning commute.
Published: Oct. 17, 2018 at 5:19 AM HST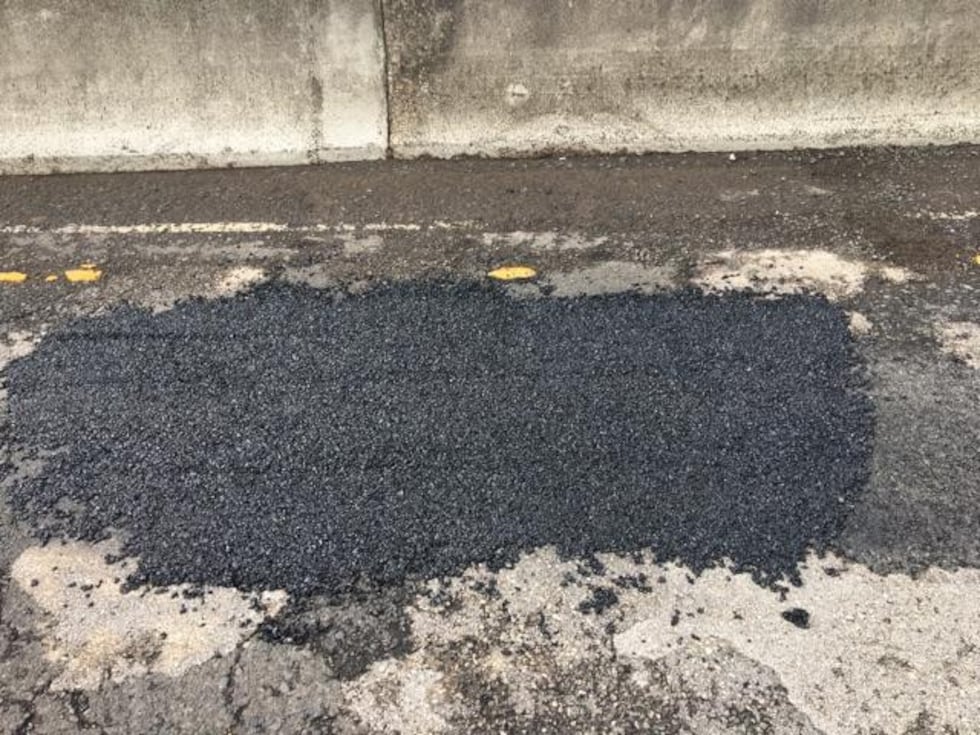 HONOLULU (HawaiiNewsNow) - After a giant pothole in the H-1 zipper lane sidelined at least nine vehicles during the Monday morning rush hour commute, the state Department of Transportation says it's already working on a temporary solution.
Crews have been carrying bags full of a mix — which can be ready in minutes — to fill the potholes. Workers simply pour it in and smooth it out. And if a pothole can't be filled, a FSP truck will block off the lane so that vehicles can go around it.
But why doesn't the road just get paved? The DOT said because the zipper lane is not a full-time lane, it doesn't get the same attention.
The DOT also added it is looking into repaving the road at some point, but it needs to request funds.
The state Transportation Department said Freeway Service Patrol crews helped nine drivers with tire damage after running over the pothole on Monday.
Eight of the vehicles had spares, and crews were able to put them on. The ninth had to be towed to the shoulder.
The pothole — along with the wet roads — also snarled morning traffic in the Zipper Lane, slowing the commute to a crawl for many.
Drivers whose cars were damaged can submit a claim for reimbursement.
For information on how to file a claim, click here.
Copyright 2018 Hawaii News Now. All rights reserved.